It is easier for companies that have already included the remote work option in their organizational structure. Industries such as IT and marketing are at the forefront. For those who have no experience with remote work, this can be a challenge at first. Maybe you can feel isolated or overwhelmed - but it doesn't have to stay that way. Meanwhile, it is difficult to talk about effective work where there is a lack of trust between managers and employees.
Current situation poses a great challenge for many companies: they have to enable their employees to work remotely for a while. How to deal with these challenges?
There is no such thing as a perfect strategy, with which every company member works at their best in the home office. But there are a few methods and ways you can help your employees adapt to the remote office. What can HR do to successfully introduce and manage remote work in the company? In this post we have summarized some of these tips and show you how HR managers can support their employees.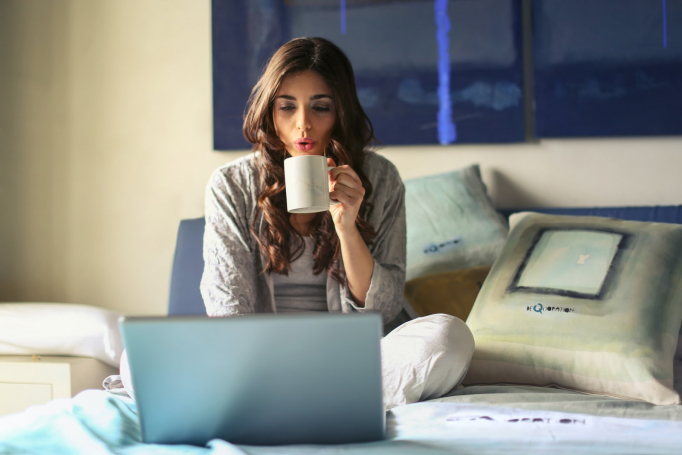 Prioritize communication
In an office it is easy to briefly go to the colleagues and to exchange information about the status of the current project.
To make it easier to switch to the home office, take the time for your team, ask about their needs and find out how you can support your employees so that they can work in a focused manner. Make your team aware of how homework affects their day-to-day work and maintain open and honest communication to promote trust and productivity.
We achieve the appropriate effects by:
Communication channel for the entire company: each of our employees stays logged on to the Slack communication channel during business hours. On Slack we have general channels - one for communication of all employees (where everyone can comment), the other - with a bulletin board (where we publish important information for everyone). Each department has a separate channel (e.g. marketing or programmers), in addition, they are created on a regular basis, as needed, by teams working on specific projects.
Daily department meetings: employees of individual departments "meet" every day at a set time as part of a short daily - during a teleconference ( you can use Hangouts, Zoom or Skype). We organized a meeting once a week - during which the department plans work for the whole week.
Meetings of heads of departments: meetings of heads of departments are also regularly organized. Often by teleconference - so that everyone can participate.
Project group meetings: individual projects often require collaboration between people from different departments. If they cannot meet face to face - we successfully replace such meetings with teleconferences.
Tools used: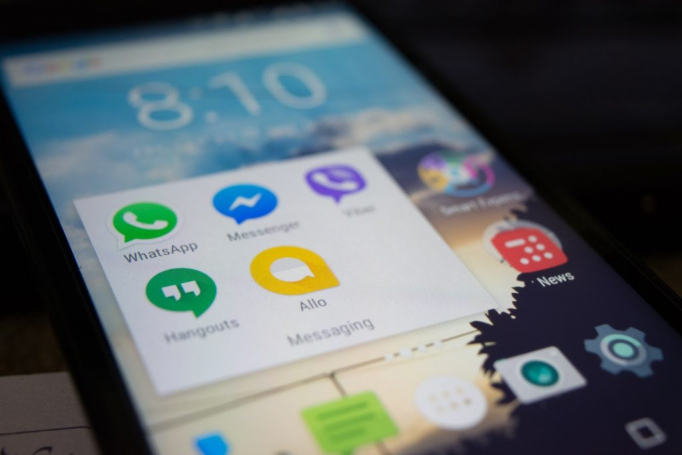 To maintain efficient communication, we use, as already mentioned, Slack also you can use Mattermost. As an aid app for HR managers, we use BrainyHR - it helps us to have all information about everything in one place, it's really very comfortable and saves our time. For meetings, our favorite tool is the hangout - allowing not only voice chat, but also video conferencing, sending text messages (e.g. when you need to paste links) and screen sharing.
Use video conferencing
If you work from home, it is very tempting to turn off the camera in the video call. As an HR manager, you should resist this urge, because face-to-face conversations are very important, even if they "only" take place virtually. Set a good example, turn on your camera, and encourage your employees to do the same.
Schedule 1-to-1 daily meetings
When you are working from home, you can quickly feel a little alone or isolated. So that this feeling does not arise among your employees, we recommend planning informal, 15-minute discussion slots in which you are available for your team. This gives employees the opportunity to contact you and talk about possible challenges.
Stand-up meeting in the morning
Social distancing does not have to mean that communication or brainstorming in the team no longer takes place. Use tools such as Zoom or GoToMeeting to start the working day in a personal group. Schedule a 5- to 10-minute team meeting in the morning to share project updates, discuss obstacles, and solve problems together.
Recommendations
Remote work creates a lot of problems. One of them is the lack of an "information wind", a quick exchange of ideas. When your colleagues are scattered in different corners of the world and time zones, it is difficult to quickly discuss a problem with them.
I want to recommend the book for you "Remote: Office Not Required" by Jason Fried and David Heinemeier Hansson. It describes the phenomenon of remote work, how to use its advantages and how to alleviate the imperfections of this approach. The book will be useful for entrepreneurs who are considering a full or partial transition to their team's remote work, but also helpful for employees and freelancers who want to work effectively.