HR Tech: What is it and how can it assist HR professionals?

Automation, efficiency, and optimization of HR processes are what HR Tech is.
HR Tech covers recruitment, onboarding, performance management, employee engagement, benefits administration, and compliance management.
The HR department focuses on many aspects of employer-employee relationships, so it's getting more and more complex. That's why HR tech is changing the way companies do HR.
The annual revenue of HR tech is estimated at 47.4 billion U.S. dollars in 2019. Statista predicts that this revenue will increase to90 billion U.S. dollars by 2025.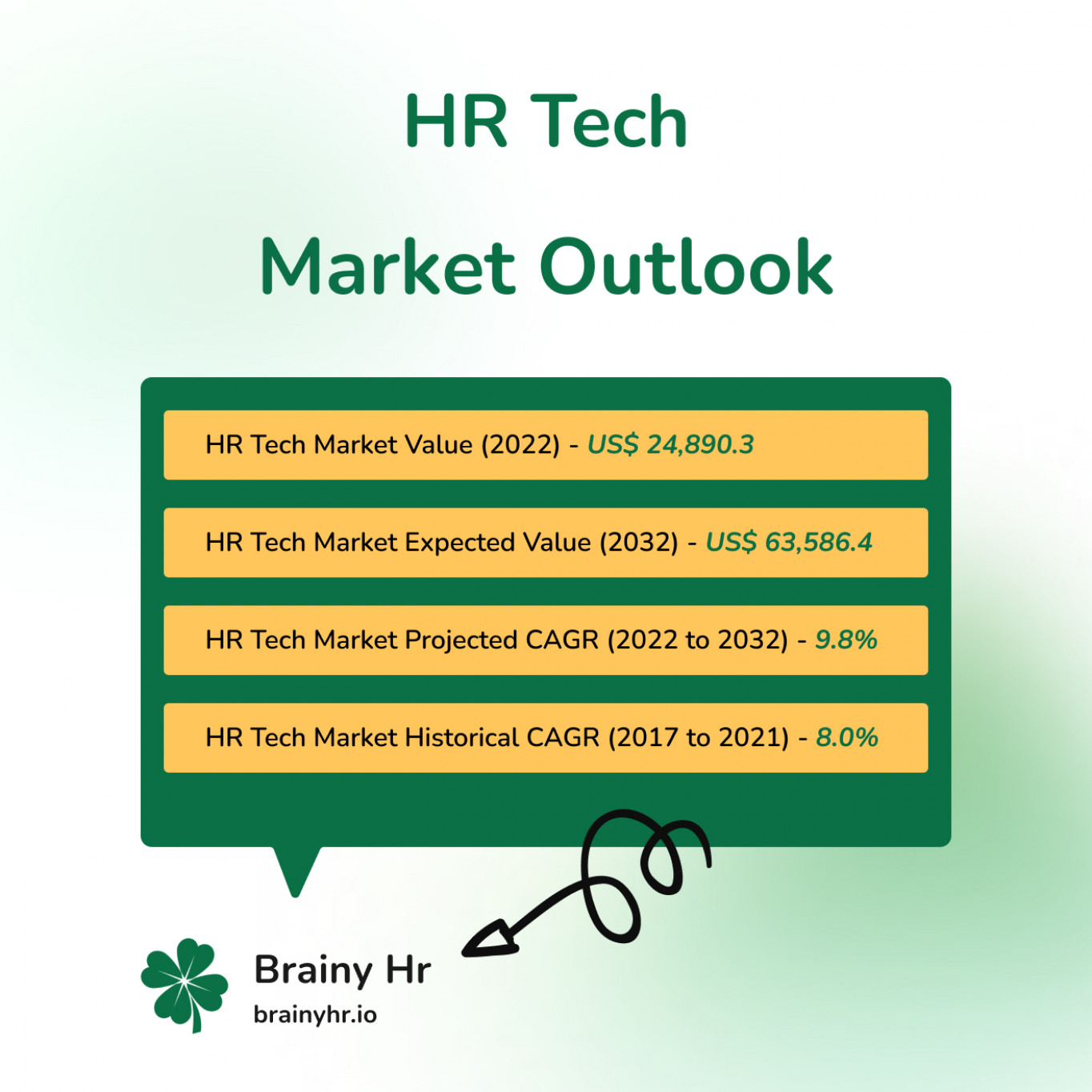 HR Tech Solutions can handle a lot of HR tasks, like:
HR tech has had a big impact on how companies manage their workers. The HR tech industry includes software applications, tools, and platforms that automate, streamline, and optimize HR work.
HR Tech can automate things like resume screening, onboarding, performance management, and employee scheduling, so HR pros can focus on more strategic stuff.
Also, HR Tech makes it easier for companies to make better workforce decisions.
By using HR analytics and reporting tools, companies can gather and analyze data on various HR metrics like employee engagement, retention, and productivity.
HR Tech has also made it easier for companies to create better employee experiences.
Employee self-service portals, for instance, let employees access HR information and update their data from anywhere at any time, such as their benefits enrollment, time-off requests, and pay stubs.
Having this convenience helps boost employee engagement.
With HR Tech, organizations are managing their workforce more efficiently, data-driven, and employee-engaged.
​Here's how industry experts use HR technology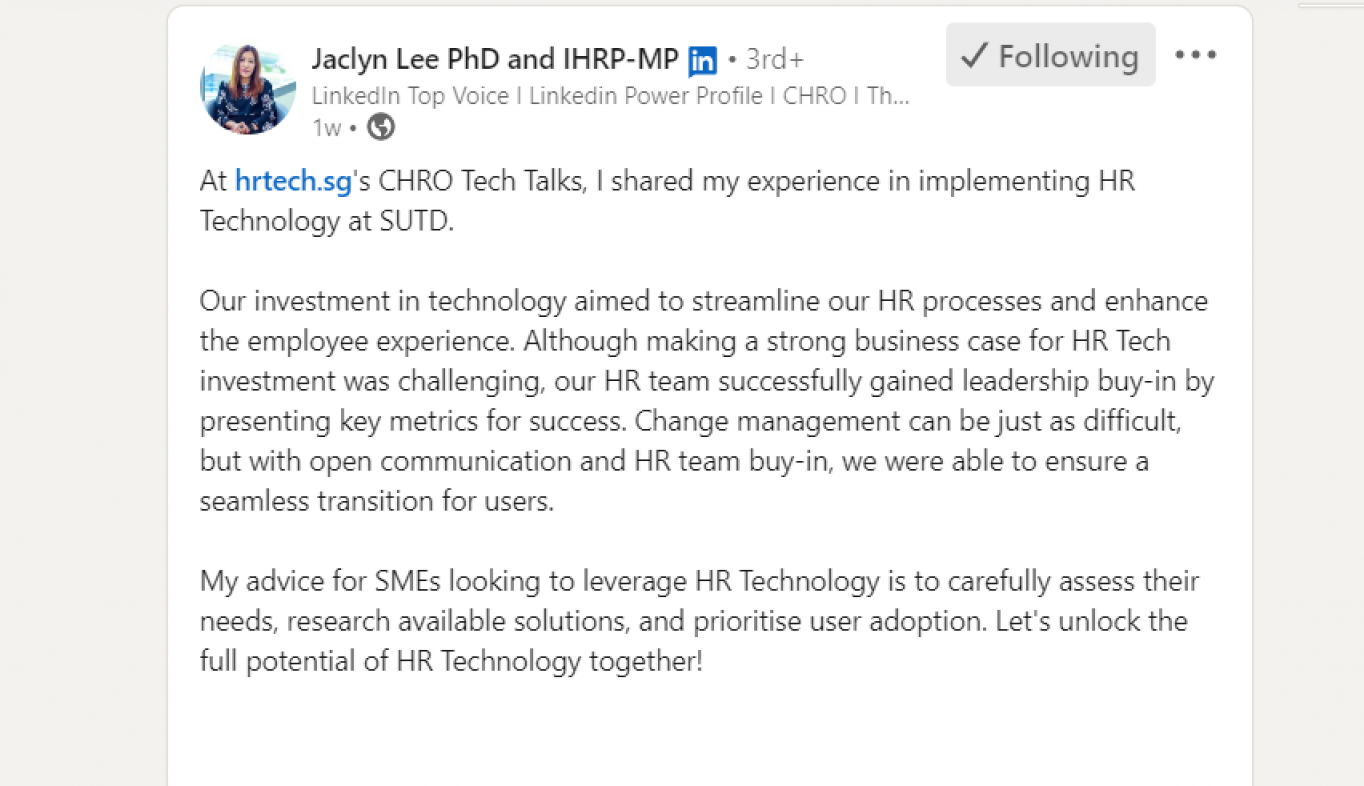 6 HR tech startups you need to know about
The HR Technology market continues to grow every year. Generally, companies that create HR products focus on automating HR routines and improving employee experience.
​Try our free 7-day trialperiod if you already know you need HR automation software.
You can also learn about other technology startups:
Location: San Francisco, California
Funding: $204 Million
Location: Boston, Massachusetts
Funding: $150 Million
Location: New York, New York
Funding: $20.5 Million
Location: Arlington, Virginia
Funding: $13.4 Million
Location: New York, New York
Funding: $34.6 Million
Location: New York, New York
Funding: $34.2 Million
The 3 biggest HR tech conferences of 2023
An effective way to gain new knowledge, make new acquaintances, and have a good time is to attend a professional conference.
Here are some HR Tech Conferences we selected for you. Hopefully one of them will catch your attention.
Where: Las Vegas and virtual
When: June, 11-14, 2023
How can this event interest you?
During the event, you'll be able to network with peers, hear inspiring talks from top HR and business leaders, take part in competency-based HR seminars, and do hands-on workshops. Plus, they'll have curated content on DE&I, workplace culture, talent acquisition, and retention.
Where: Las Vegas
When: October, 10-13, 2023
How can this event interest you?
HR Tech is the world's largest event for HR and IT professionals. Participants will learn about new technologies and innovative strategies to optimize the success of employees. You can also see a huge HR exhibition and a Pitchfest where 30 of the hottest startups will show their HR innovations.
Where: London
When: Date TBA
How can this event interest you?
HRtechX is a world-leading HRtech community, that connects industry executives, entrepreneurs, and professionals. This year, more than 1,000 organizations will be represented at this conference.
Summary
The HR Tech industry is a large and rapidly growing industry in the world, which impacts the development of business projects globally.
So you can keep an eye on new HR Tech startups and huge HR Tech conferences. And now you can use many technological HR tools at work.
You can already try our HR software, which automates HR routines in your company, freeing up time for the HR specialists to do more strategic stuff. Register now to get a7-day free trial of Brainy HRand our expert consultation on how to integrate it effectively.