Creation of conditions for more effective teamwork, ensuring transparency, controllability, and responsibility for the final result.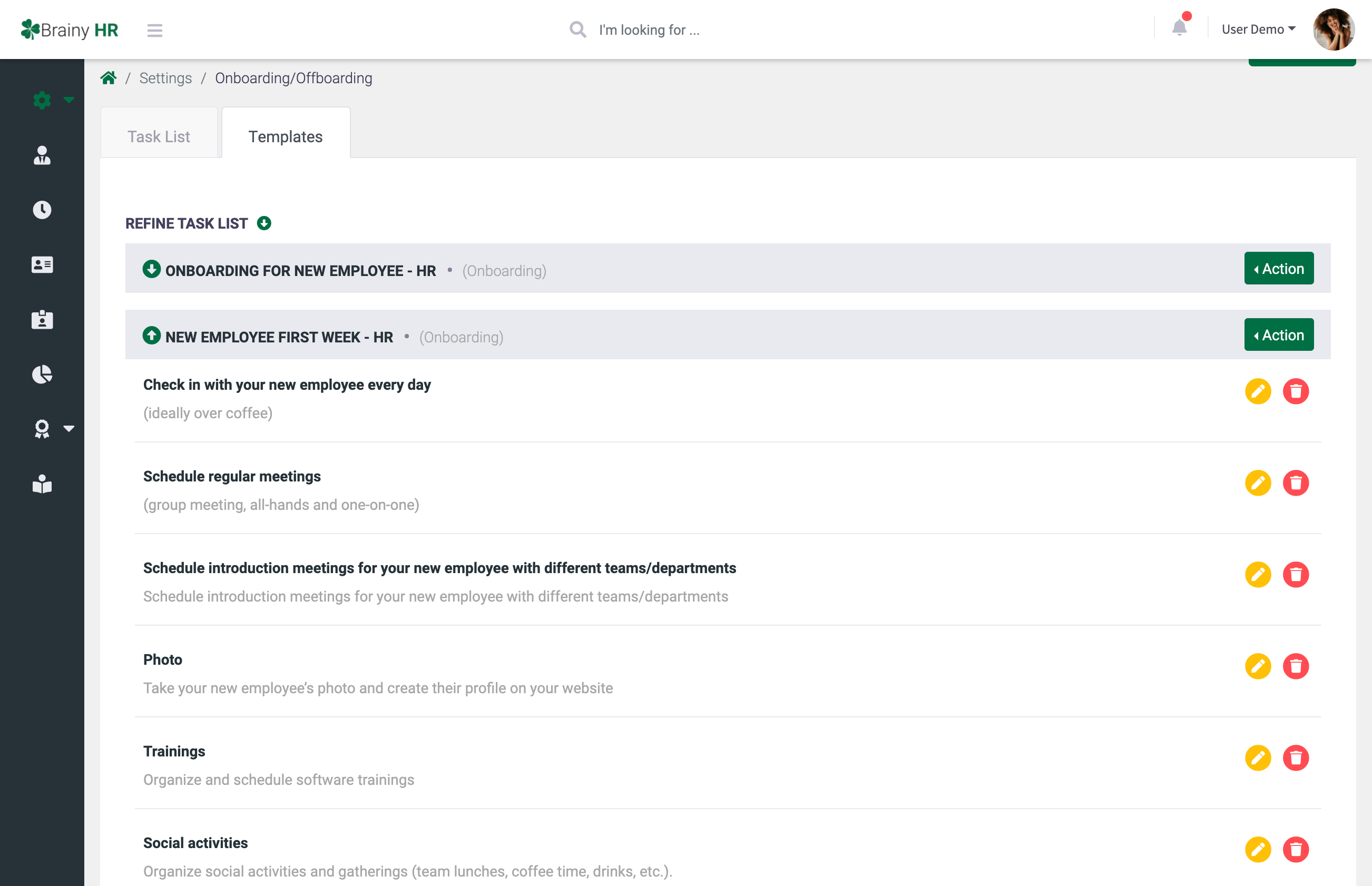 Onboarding/offboarding task lists
Make sure that employees' first day and onboarding process are as efficient as possible.
Customize the ready-made template taking into account the peculiarities of the onboarding process in your company and easily adjust it in case of changes.
All employee data in one click
Quickly find any information about your employees: a history of positions and salaries, the number of vacation days, and much more.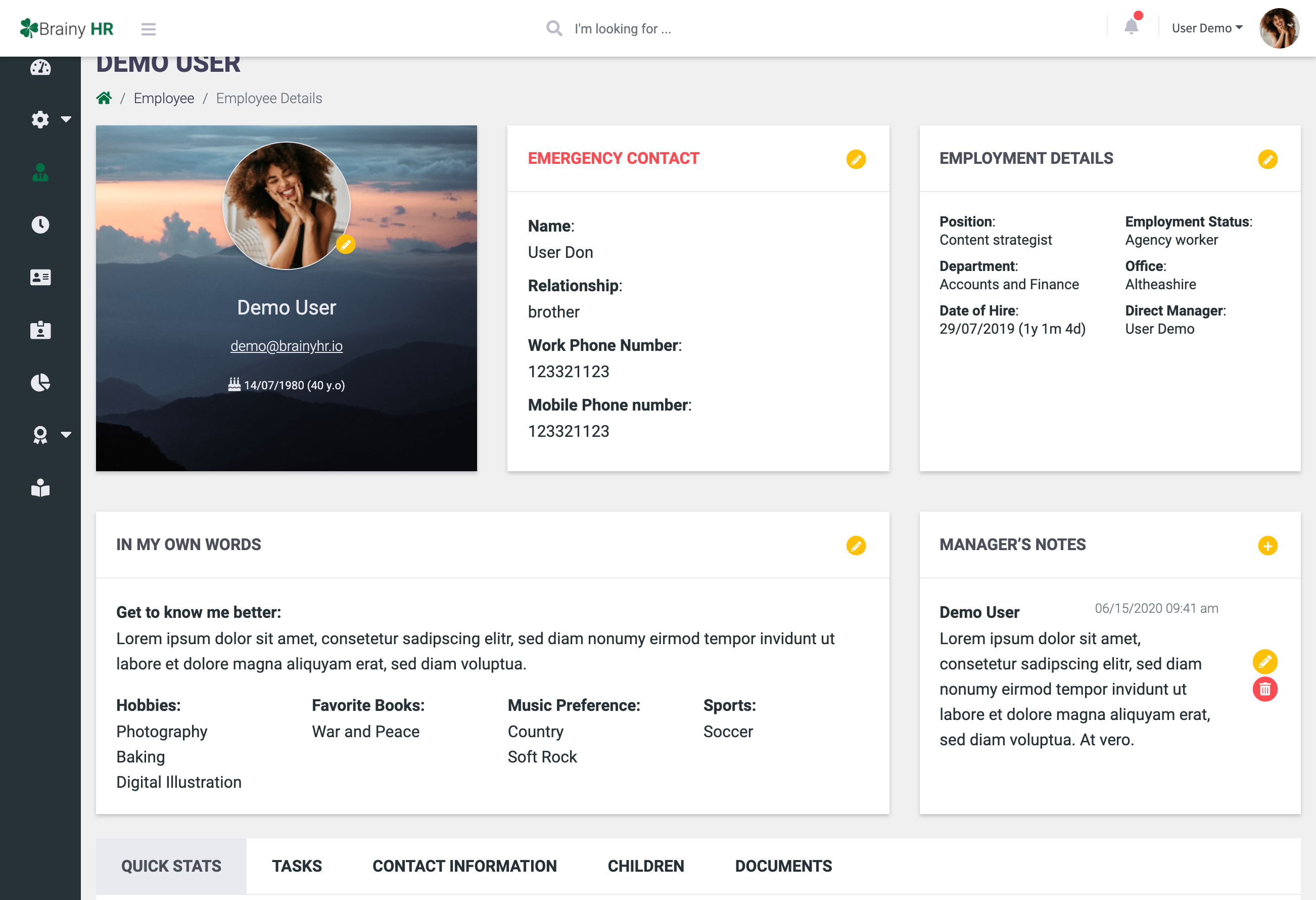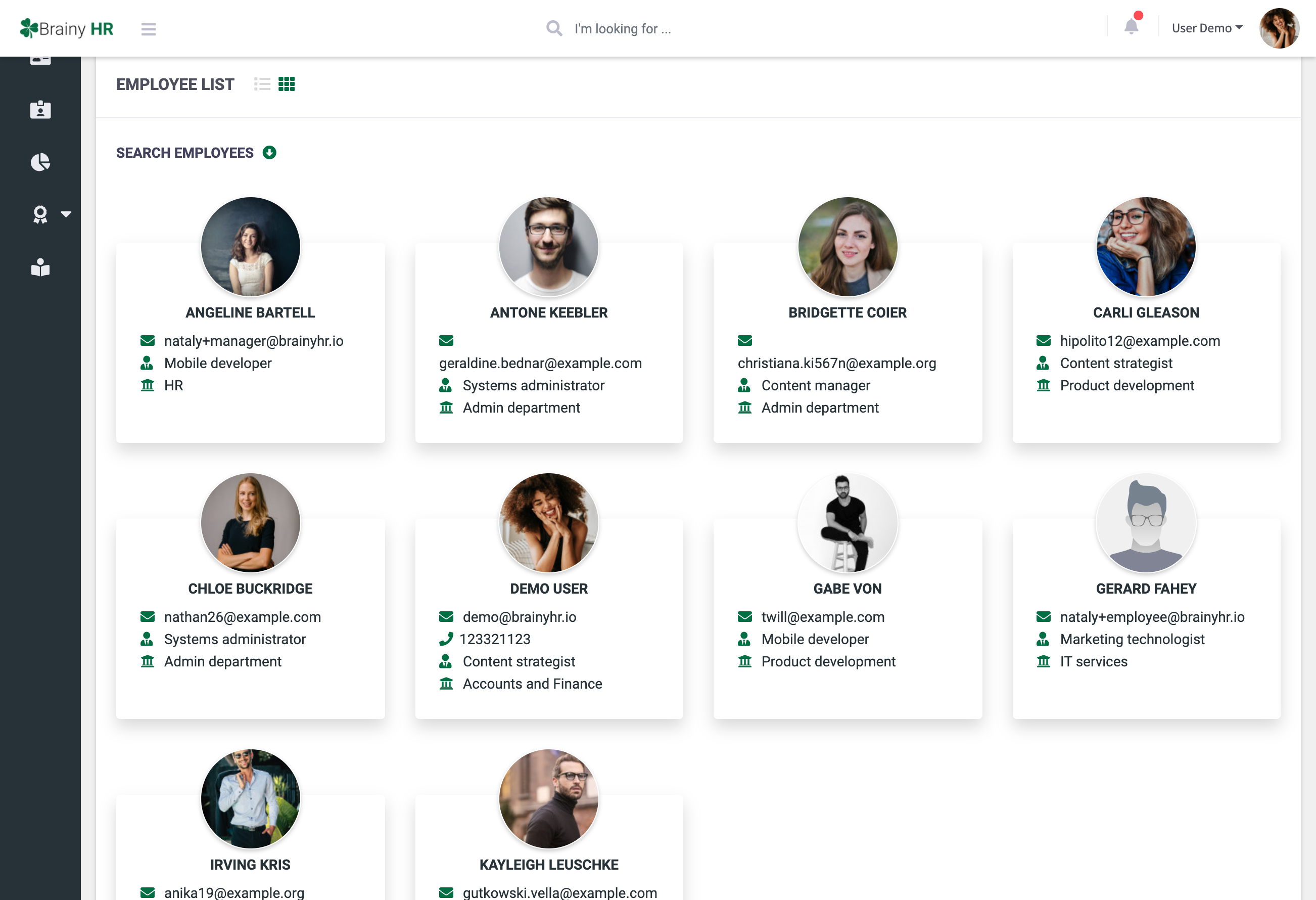 Grid and List View
Visual information about each team member will help the new employee get to know the company faster and easier to join the team.
Start your free 30 days trial today
Start working with Brainy HR that can provide everything you need to make your employees happy!
Say goodbye to tedious vacation tracking.
Each employee can see the balance of sickness and vacation pay and request a holiday or weekend (vacation or day off) from the system in one click.
Handle accruals, carry-overs, sick leave time, and all other confusing time off calculations with ease.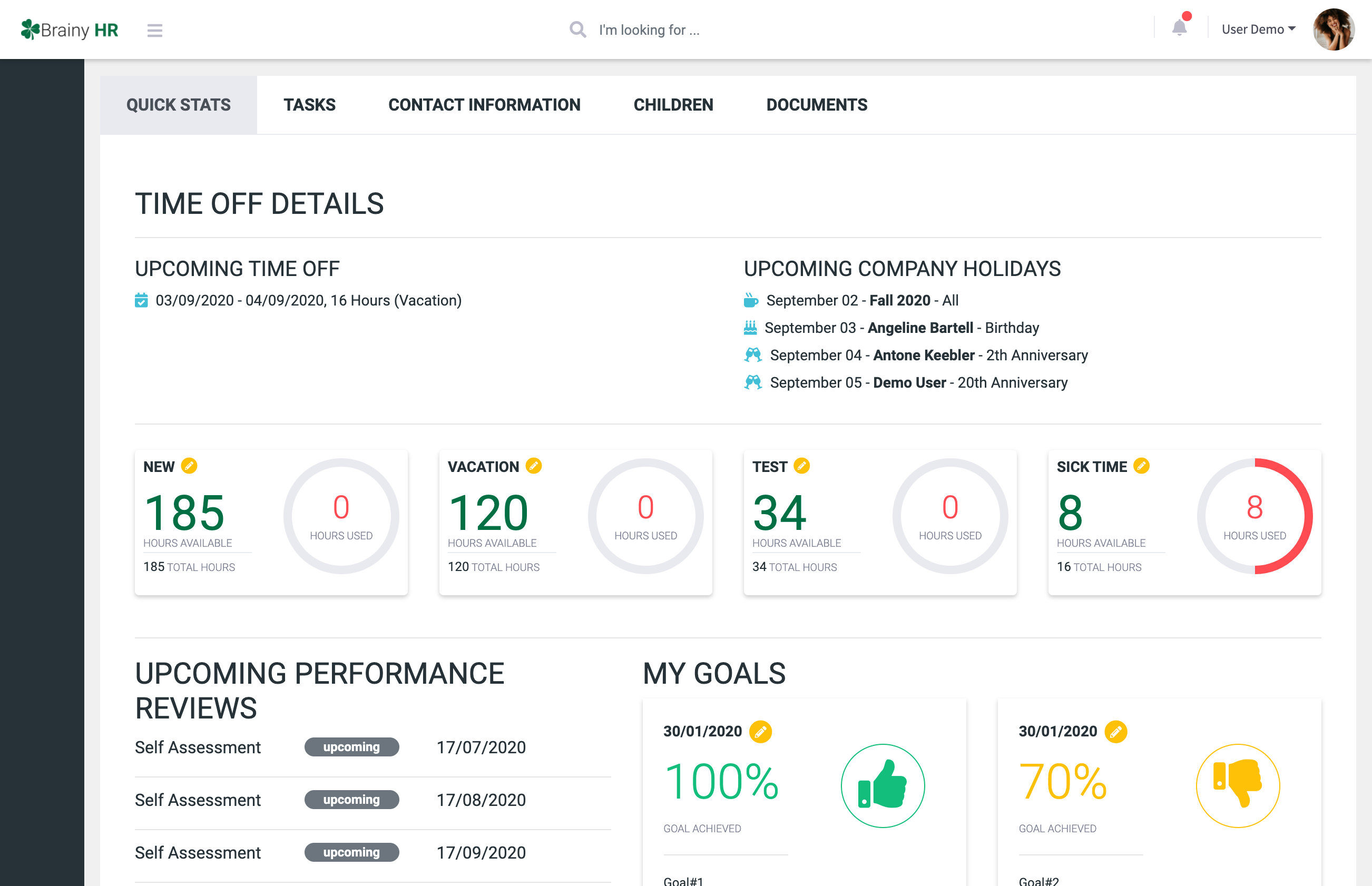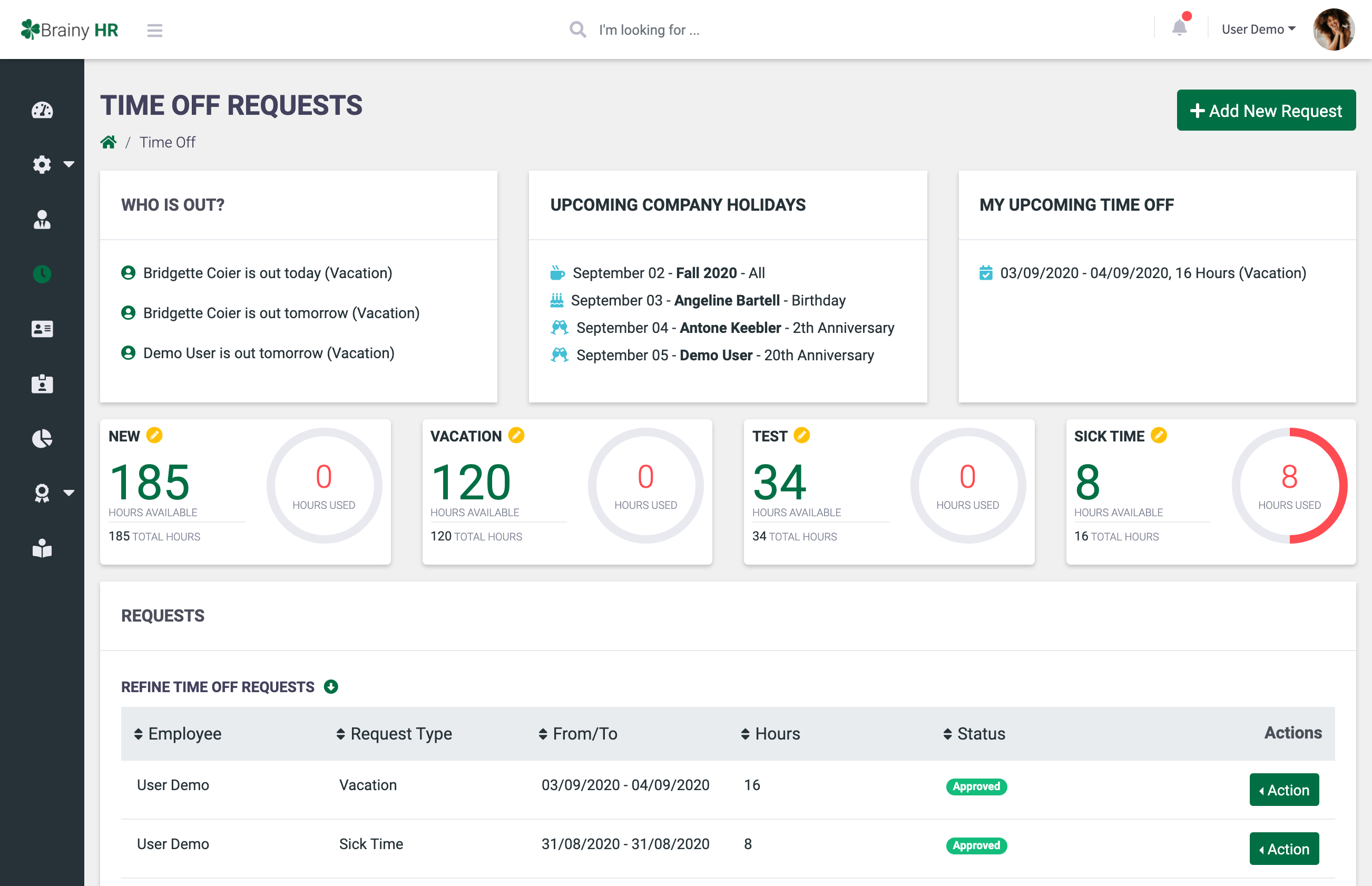 HR calendar: stay up to date
Do not keep in mind different calendars, dates of birthdays, anniversaries or work, the beginning or end of probation, holidays, and vacations. Now they will be on the same schedule.
Reports
Eases the intricate work of generating reports on virtually any data in your HR system with just a few clicks.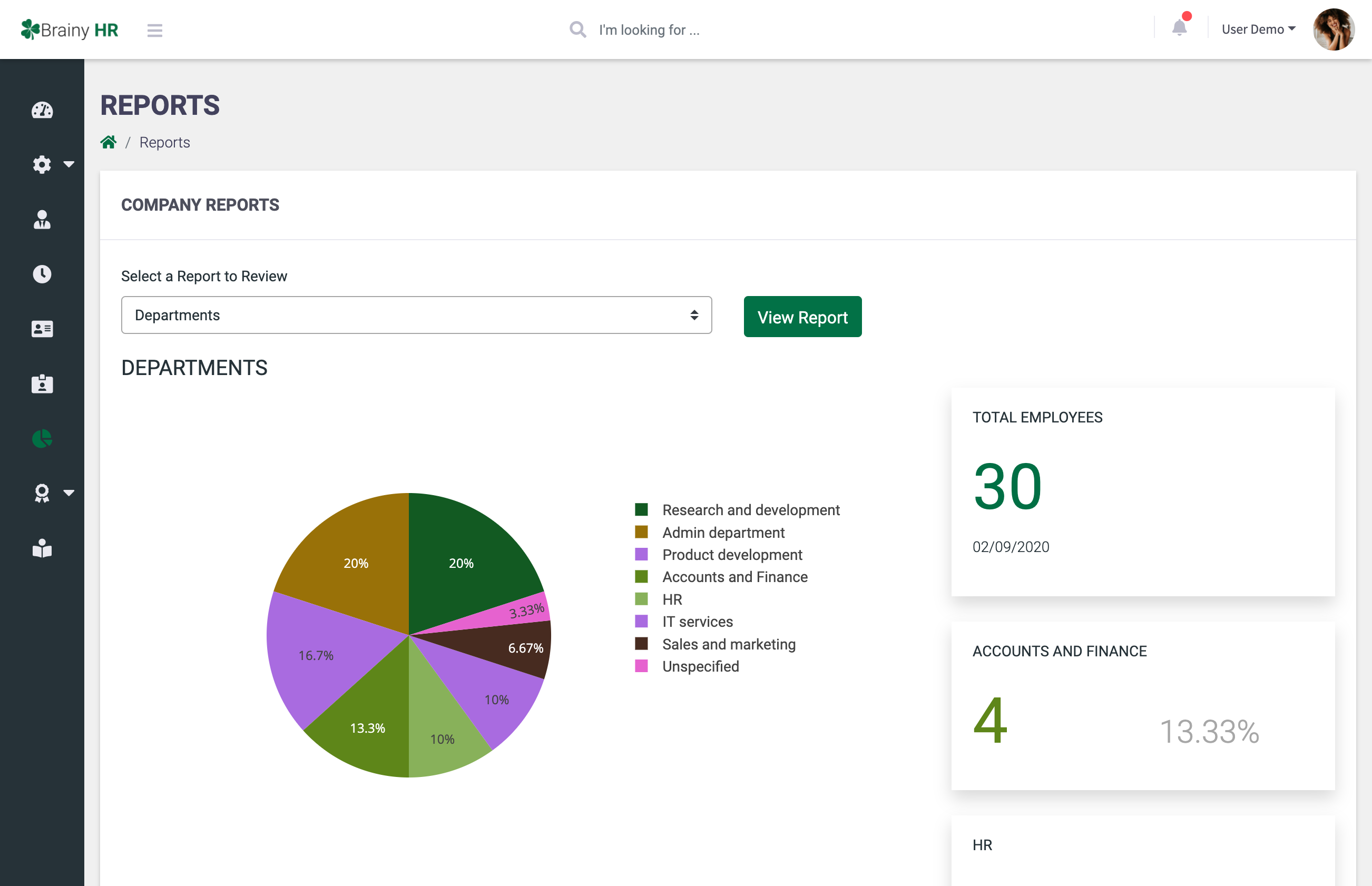 Main Features

Quick search

Grid/list View

Company holidays

All information about employee

On/offboarding

Permissions