Custom Rewards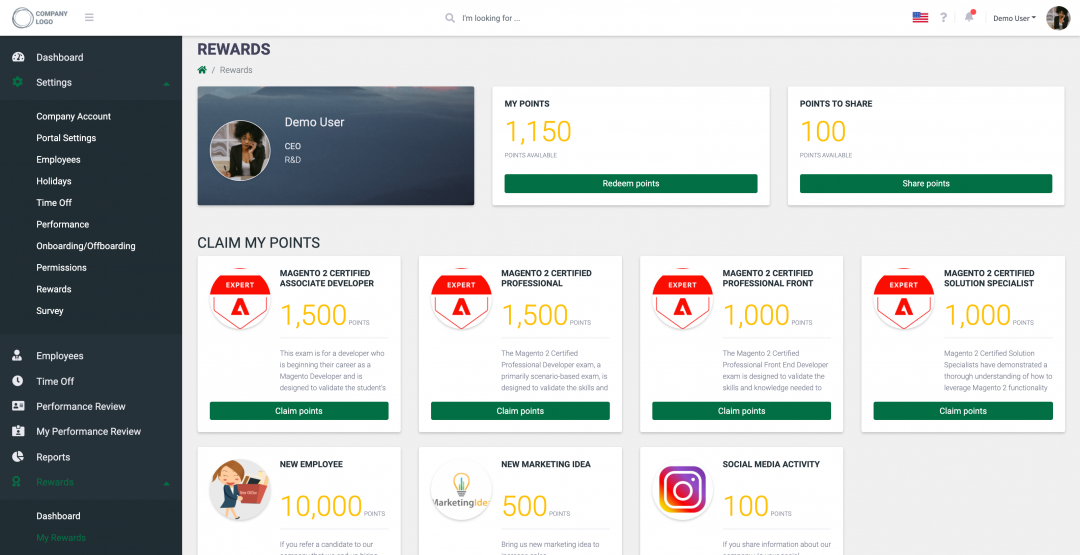 HR/Manager can develop a list of actions that can be rewarded. 
An individual system of motivation can determine the type of bonus that is interesting to your team members. 
Custom Awards 
Employees can challenge themselves, collect points, develop themselves as a specialists and get prizes for this. 
Points can be exchanged for gifts (material or not - extra vacation, an additional day off, book, money, corporate t-Shirts, whatever)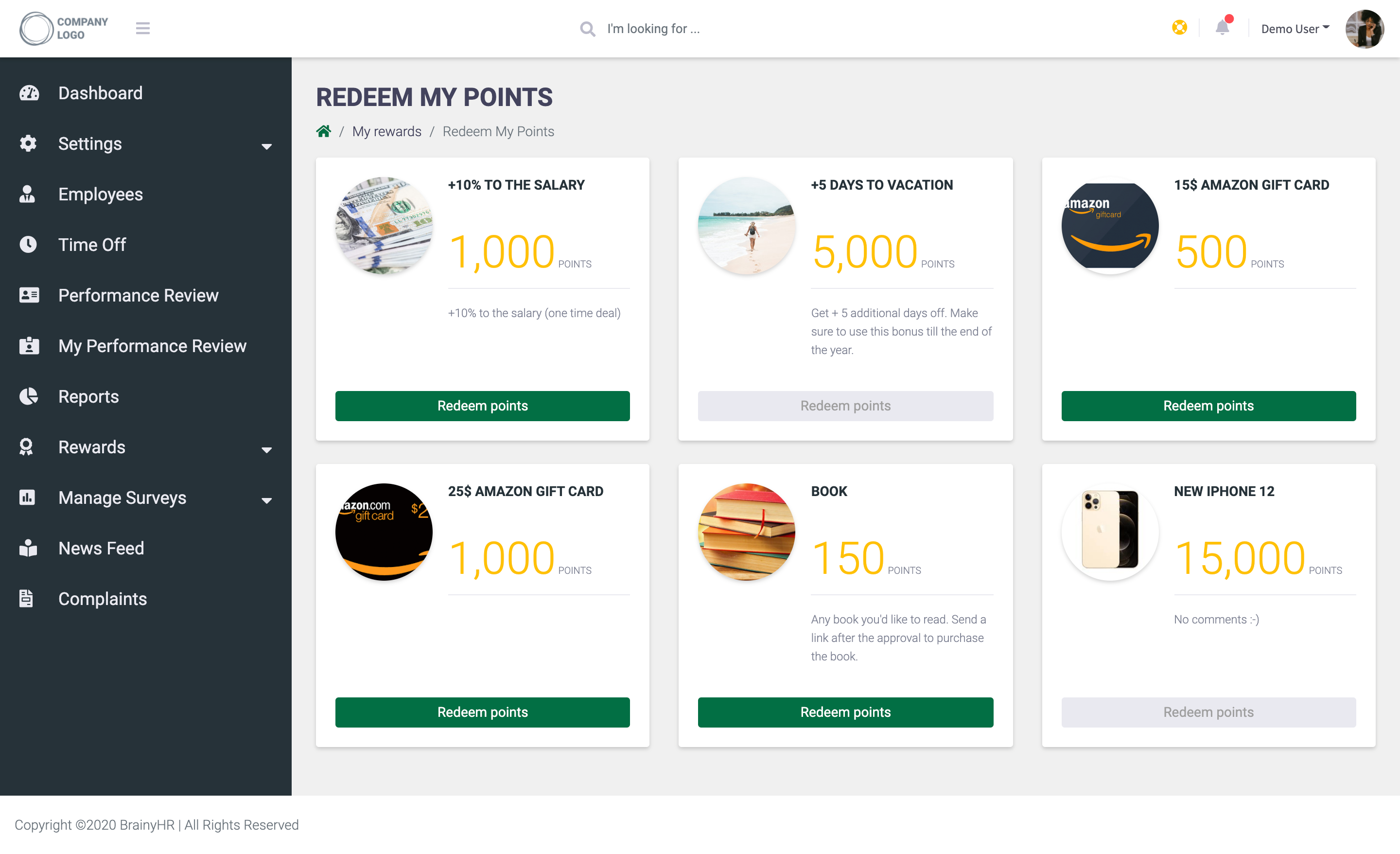 Experience all the benefits of the Brainy HR Rewards and Recognition Program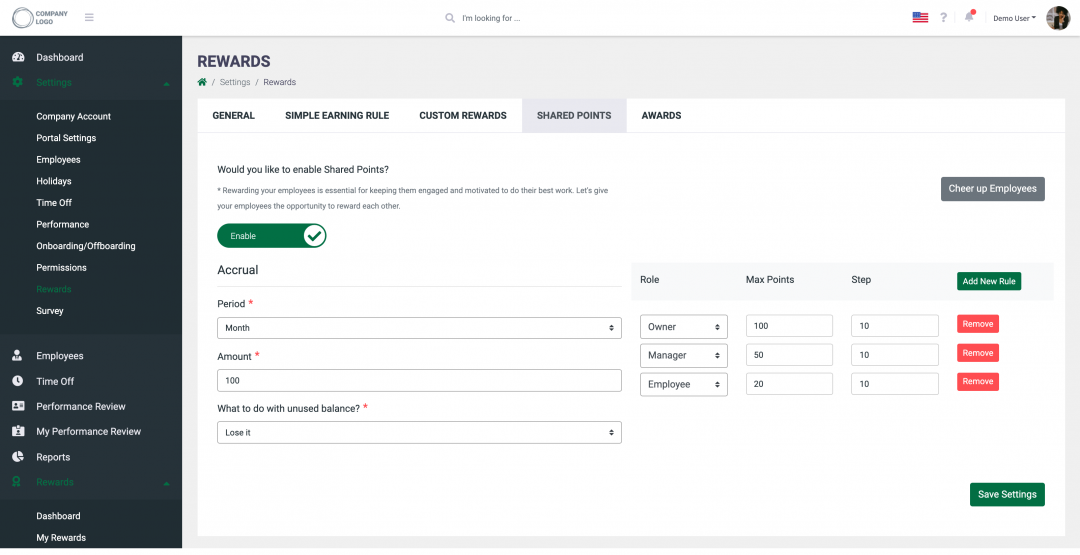 Employee engagement
With "Shared" points employees can recognize colleagues and make the workplace happier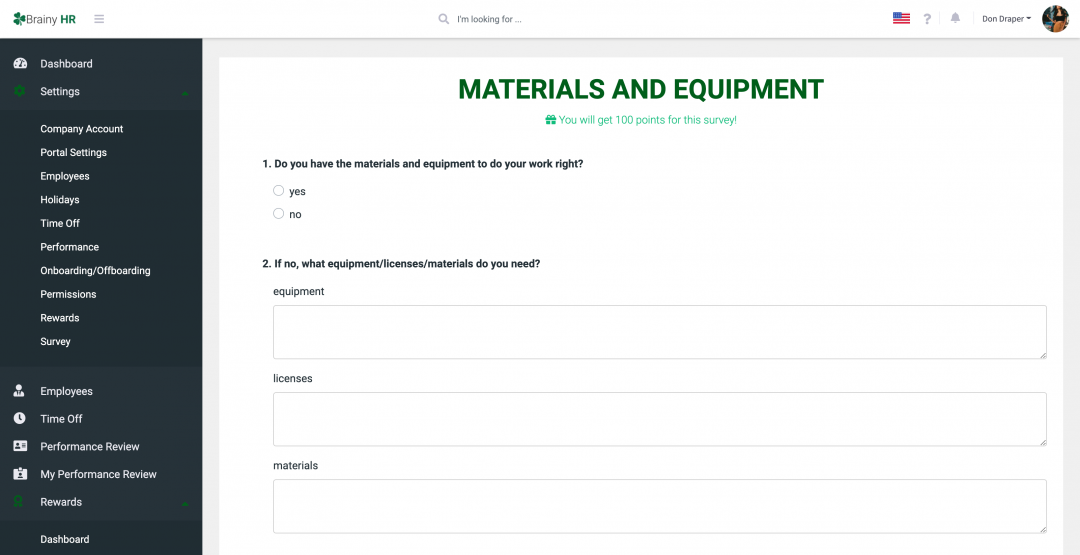 Rewards for Surveys
Increase the response rate with bonuses for surveys. This way employees will participate in surveys more often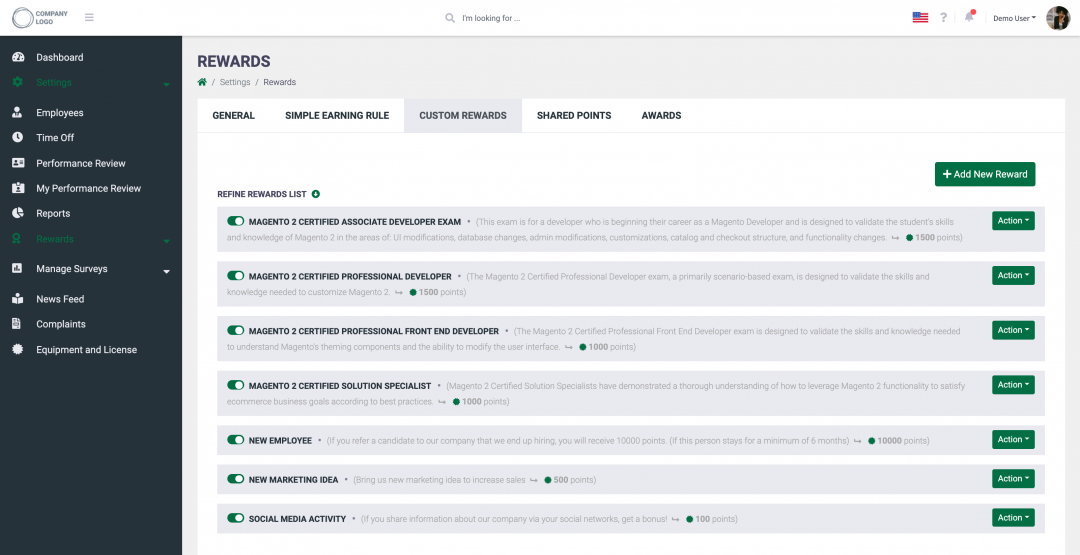 Flexible Settings
You can develop your own Rewards program and build great corporate company culture
Shared Points 
Each period (configurable) employees also receive points with with they can thank colleagues for something - passion, leadership, teamwork, help, etc.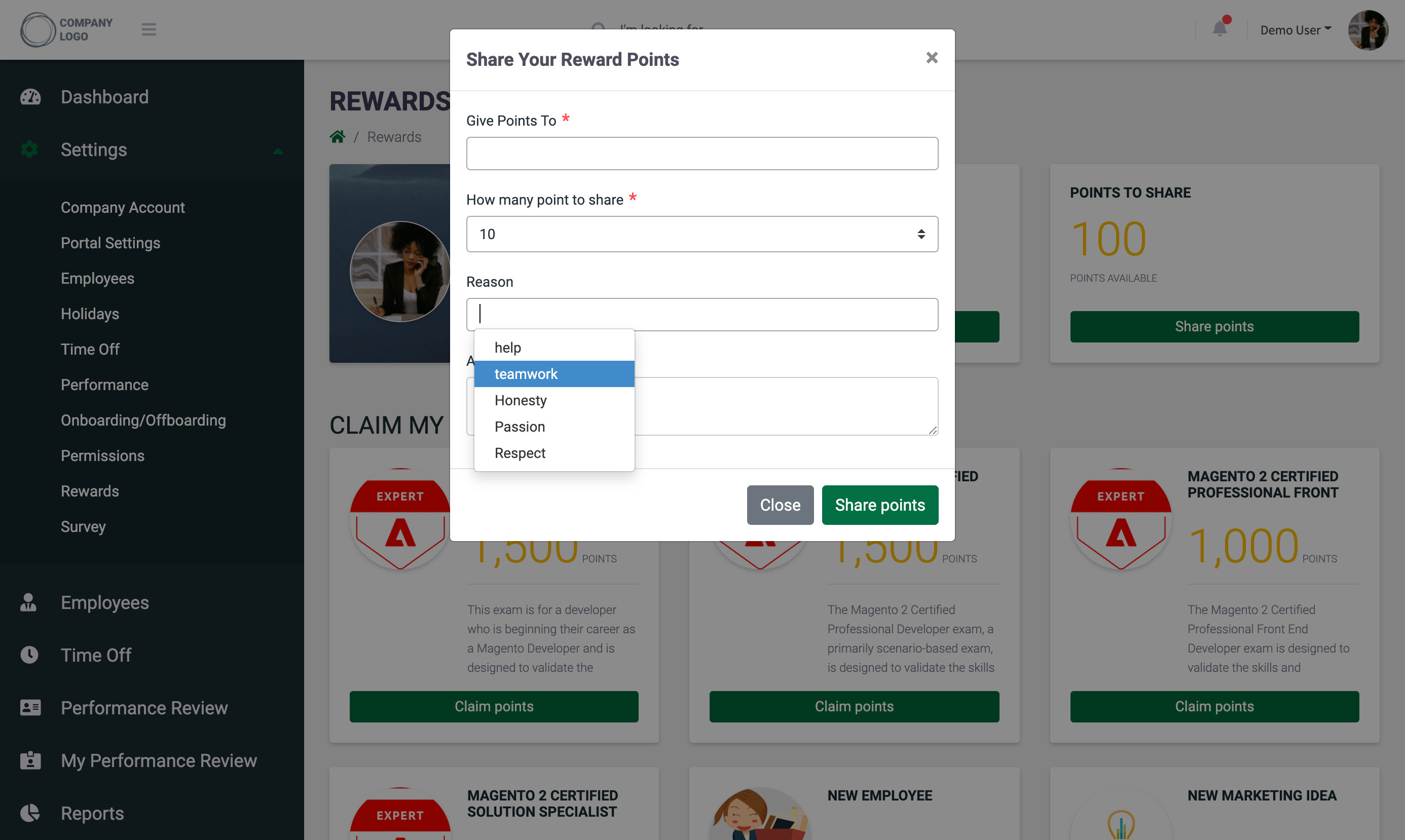 Company Rewards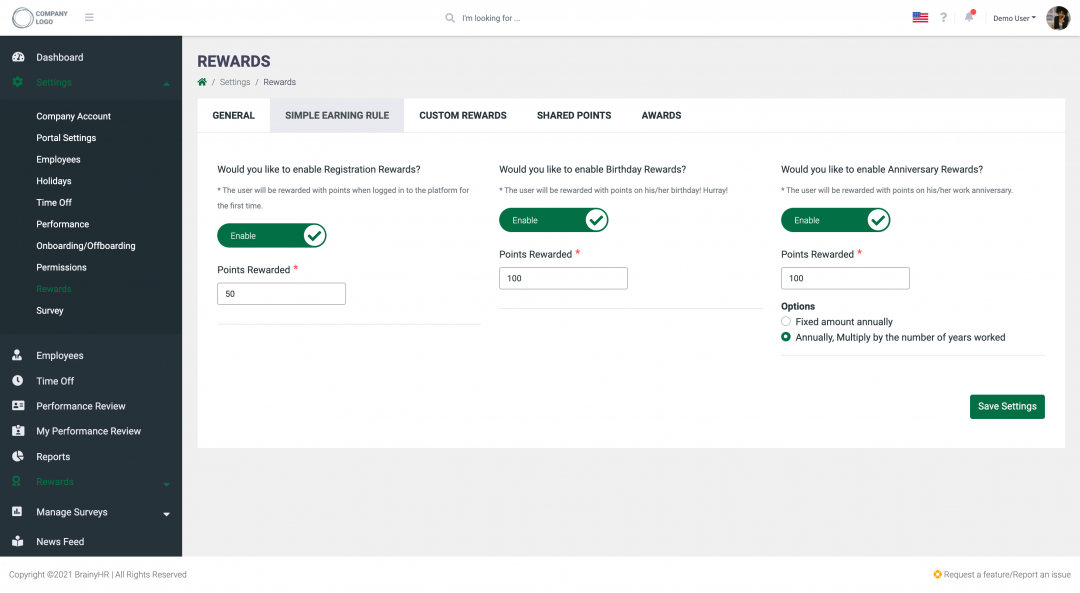 Points can be obtained for work in the company - the longer, the more points. 
Employees can also get their points for birthday as a special "Thank you" from the company.