How do you celebrate birthdays in the office? Does the birthday person bring a self-baked or self-bought cake and everyone toasts with a glass of sparkling wine after work? This is so common in many offices. But after the fifth birthday, nobody can see cake or champagne anymore. Perhaps you would like to do something differently, but you don't have a brilliant idea. For convenience, you then go back to the familiar. We have collected some suggestions that should bring a breath of fresh air into the routine. Besides, there are a few points to consider at the birthday party in the office so that a happy occasion does not turn into a faux pas.
Birthday party in the office
For many employees, the birthday party in the office has become an annoying duty. The birthday person is annoyed because the colleagues expect there to be cake, drinks, or other souvenirs. It's an annoying duty for colleagues because the birthday person is expecting a present.
But you shouldn't see it that way. The birthday itself should already be a holiday that is celebrated in a good mood and on which you surround yourself with people who do you good and who are close to your heart. This not only applies at home in your own four walls, but also at work, where a birthday party in the office can not only be a nice change from the sometimes dreary everyday work, but also brings other advantages.
Celebrating birthdays strengthens team spirit. Once colleagues have thought of their birthday and thought of a small gesture, you automatically feel valued and belonging. The feel-good factor and job satisfaction increase.
It's not just hard work, stress, to-do lists, and deadlines that have to be met. Instead, true solidarity emerges, a sense of togetherness that goes beyond working together and creates a bond. You also know the pleasant side of colleagues and everyone is more tolerant if the colleague forgot to refill the printer paper.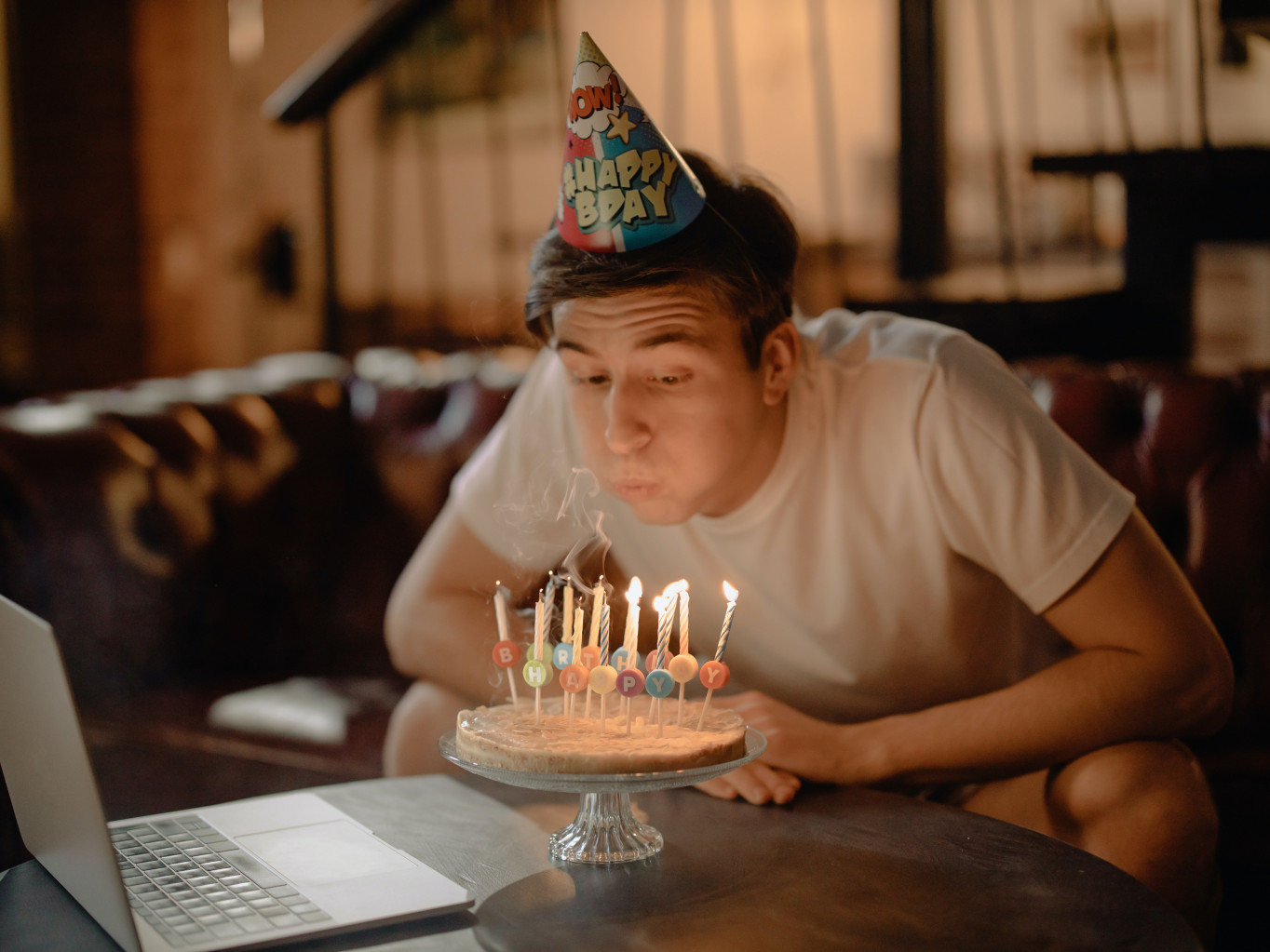 Can I Avoid an Office Birthday Party?
Some people are real birthday grouches. They see no point in celebrating getting older and would like to completely forego anyone even addressing the annoying topic. You are the grinch of the personal anniversary and with your kind, you can take away the joy of the birthday party from anyone else.
There are different ways to avoid a birthday party. Some try to be straightforward and openly say that they don't like a birthday party in the office and therefore hope that colleagues will forgo gifts and everything else. An attempt that is rarely crowned with success. Where there is a grumpy birthday party, there is usually a counterpart - a colleague who wants to celebrate every birthday party and does not let this chance be taken away.
Another popular strategy in the job is to simply hide your birthday and leave your colleagues in the dark. If nobody knows when the birthday is, it cannot be celebrated. Even that will hardly work in the long term, because at some point the conversation comes up or the boss, who already knows your birthday, blurts out.
It is therefore still best to simply let your birthday come to you, to be happy about the congratulations and small gifts, or to bring a little something for your colleagues in the office. You may not find a birthday party in the office so important, but it is worth it for the team and the working atmosphere.
What does a successful birthday party in the office look like?
So that the day is something special for the colleague who has a birthday and he likes coming to the office, both sides, both the birthday child and colleagues, should actively help with the design. It is not about throwing a huge fuss every time someone has a birthday, but rather expressing in a personal way that you have thought of them.
For this, the roles should be assigned:
Birthday person: The colleague whose birthday it is takes care of the physical well-being.
Colleagues: The rest of the team thinks of a nice gesture that will make the birthday child happy.
So that the organization does not degenerate into stress, it helps if you think about the following points:
Who will run the organization? Experience has shown that it works best when there is a colleague in the team who has an overview of all birthdays and who takes care of the planning early on. This person has the reins firmly in hand, assigns tasks, and keeps everyone informed.

What is being done? Think together as a team that could bring joy to the birthday child. For example, you can send a circular asking for ideas. Especially those colleagues who work closely with the birthday child or who share an office should get involved as a source of ideas, as they usually know the person best.

Who does what? So that not just one person has a lot of work, everyone should take on a small task. One person comes up with a nice saying for the card, the other gets balloons, and so on.
Some tips and rules for the office birthday party
It is advisable to make the birthday party in the office as relaxed and informal as possible. A nice party is normal, but you don't usually have to go big. If you are still new to the company and are unsure about it, you can ask a few colleagues in advance how birthdays are handled or you can see how others celebrate their birthdays - if it's not just after your first day at work.
Despite the relaxed atmosphere at the birthday party, you should pay attention to a few aspects so that the celebration is a relaxed time, which improves the working atmosphere and where colleagues get along well. These tips and rules can help you:
Make sure you invite your colleagues in good time
Write an invitation email in which you inform everyone in the team that you would like to celebrate and provide the most important information (what, when, where). On the day of the celebration, you should send a reminder note again so that nobody else does something else for the lunch break or after work.
Invite everyone on the team
So that no one feels left out or unwelcome, make sure that every team member receives your invitation. Sometimes it happens that the office assistant or the intern is forgotten.
Do not exaggerate
Your colleagues do not expect you to be invited to a fancy starred restaurant or to serve champagne and caviar snacks while you drink together. Even if it is well-intentioned, such actions quickly become like ostentation.
Don't drag on the birthday party too long
It's your birthday and you want to celebrate it with your colleagues, but always remember that you are still at work. Your boss won't object to a small celebration, but if it goes on for a long time, he may remind you that there are still a few things waiting to be done. The extensive celebration should take place after work.
Think of everyone present
If you bring something to eat or drink with you, you should remember in advance that there is something for every colleague and that nobody feels left out. An exaggerated example: If you have a vegan and a vegetarian in the office, it is not very prudent to only serve meatballs and bratwurst.
It is particularly considerate if you also pay attention to allergies and food intolerances (as far as you know them) and offer an alternative.
These mistakes should be avoided at the office birthday party
A lot cannot go wrong at an office birthday party. With a little food and drink, you are on the safe side and can enjoy your special day together with your colleagues. Nevertheless, you should avoid a few mistakes so that the celebration does not become a problem and lead to trouble afterward.
Don't get drunk. Alcohol on the job, even at a birthday party, is a sensitive issue. Once you've talked to your boss about it, a glass of sparkling wine to toast is usually okay, but you should leave it at that.

Don't exclude anyone. If you celebrate your birthday at work and invite-only four of the seven colleagues, it is only a matter of time before the office blessing goes wrong. The golden rule applies here: Either all or none. It looks different at a private party. You can invite whoever you want there.

Don't make any demands. Your office birthday party is a nice touch because you want to celebrate a little with your co-workers - not because you expect something in return. Therefore, do not answer the question How? You didn't get me a present?
This is how you can design the birthday party in the office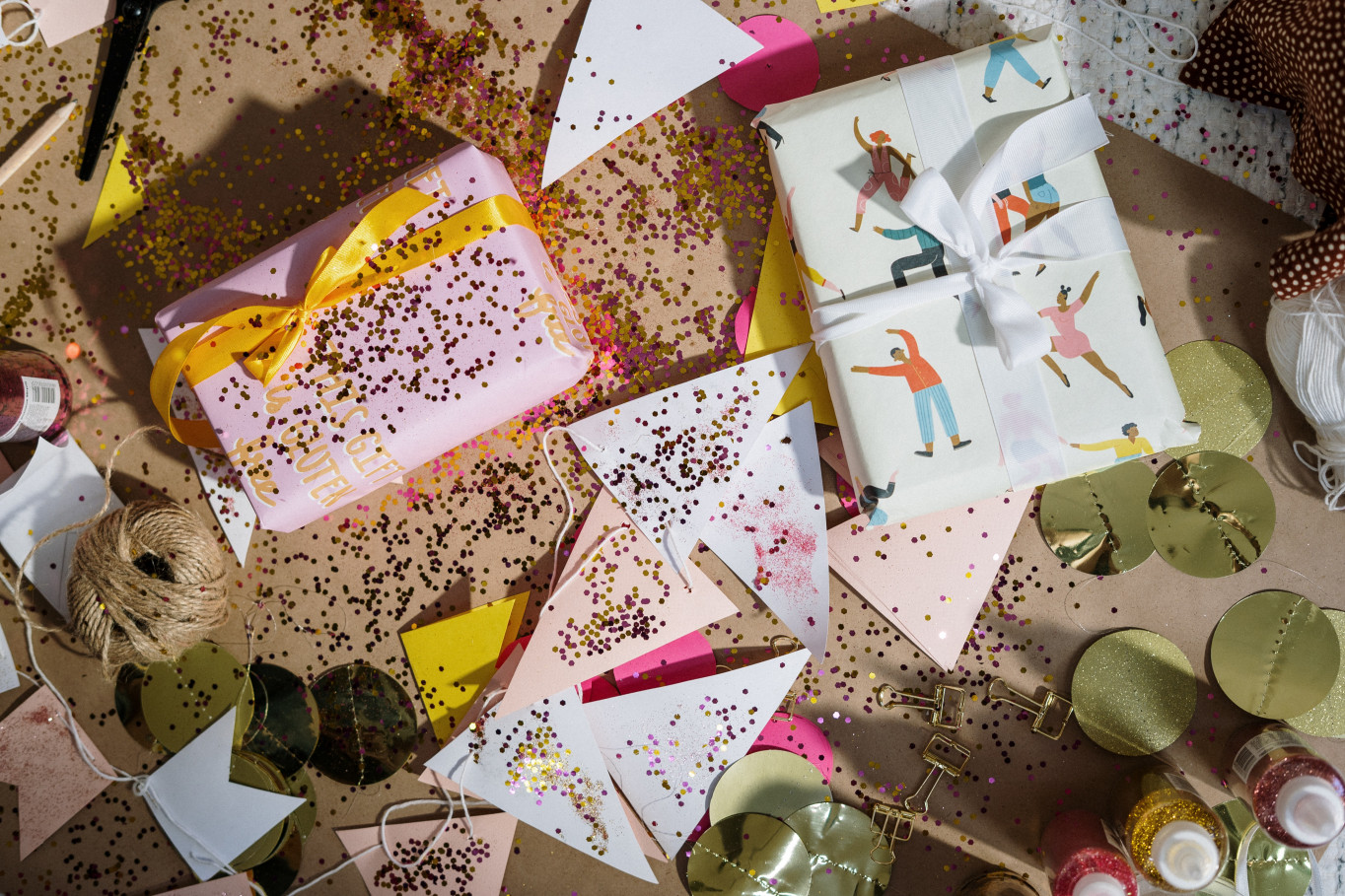 You want to celebrate with your colleagues, but you have no idea how to organize the day. What you should consider to make the party fun for you and your colleagues:
Have breakfast together.
Why does it always have to be after work? A nice breakfast together ensures a good start to the day. If you just start the working day an hour earlier, there will be enough time to have an extensive breakfast. Sausage and cheese platters are easy to pre-order and can be delivered directly to the office. Remember to reserve the conference room or another room with a large table. Having breakfast together creates a family atmosphere.
Go out to eat with your colleagues.
If you don't have a lot of time to prepare something yourself, you can take your colleagues out for lunch. Make sure, however, that the restaurant of your choice is easily accessible from the office so that the lunch break is not too long. It is advisable to choose a restaurant where each of your colleagues will find what they are looking for when choosing the dishes, for example, a good Italian.
Have a small picnic.
A picnic is a nice change, especially in summer. For such an occasion, dishes that can be eaten without cutlery, such as sandwiches or small wraps, are best suited. Now all you need is picnic blankets and paper cups and nothing stands in the way of your lunch break in the sun.
Postpone the celebration to a Saturday.
During the week and working hours, most of the colleagues are very busy and the birthday is celebrated between the door and the hinge. If you prefer to celebrate your holiday extensively and in peace, you could, for example, put it on Saturday morning. Meet, for example, for coffee and cake or in a bistro. Make sure, however, that the place is centrally located so that nobody has to travel far.
Go sing karaoke together.
Use Friday evening, for example, to go out with your colleagues. The karaoke bar is a fun alternative to the pub. It's a great opportunity to laugh and have fun together. It welds together tremendously to shout "Don't go breaking my heart" by Elton John and Kiki Dee together with a colleague.
How to deliver congratulations
As personally as possible.
The following applies to congratulations: Better to deliver in person than in writing, better handwriting than by email, better email than SMS. Congratulating is like greeting: a message. And it says two things: something about the sender and something about what the recipient thinks.
Be careful with compliments.
Anything that becomes more personal is dangerous. If you want to compliment a woman on her appearance on her birthday, you run the risk of being misunderstood. And then you may look slimy to the boss. Both are poison for the office climate.
Give away a lifetime.
No matter which shape you choose for greeting cards: You should always avoid the impression that you are doing a chore with such a message. Pre-printed "Happy Birthday" birthday cards or those with pseudo-funny sayings seem unimaginative. Better: you choose a simple card and think of a short two-line text. It is correct to sign the congratulations at least by hand - but it is more cordial to write the lines completely with the pen.
After all, it's about relationships, about mutual respect. And the more you try and the more you worry, the stronger it works. And not because your text was so brilliant, but because there is above all something valuable in it: lifetime.
Tips for colleagues
Just giving away a card with money or an Amazon voucher seems unimaginative and gives the colleague that the birthday has the feeling that no one cares. But there is no time for too much effort besides work. What can you do to make the day for the birthday child extra special? Here are some suggestions:
Do a little sketch.
Two people from the team take on this task and come up with a few funny words about the birthday child. Anecdotes from working together are best for this, but you can also find suggestions for such little plays on the Internet. It is the continuation of the usual address given on the birthday. Skits are particularly suitable for special birthdays.
Decorate the desk.
For the birthday child, it is a particularly nice feeling to come into the office in the morning and see straight away that the colleagues have thought of you. Let your creativity run free. It can be a little crazy and overloaded. Drape garlands and streamers around the desk. Stick funny sayings with congratulations on the monitor and inflate balloons. But you should make sure that your colleague's documents are not damaged.
Create a personal gift basket.
This can be a topic basket, for example, if the colleague is a passionate gardener. Or you fill the basket with all kinds of goodies. Each colleague contributes something that tastes particularly good.
Create a personal keepsake.
You can also get artistic and create something beautiful for your colleague's office. A personal wooden mosaic or a fingerprint canvas are just two of the many possibilities. Both can be implemented with little effort. It's especially fun if you incorporate the design into the birthday celebration. Each of the colleagues paints a part and immortalizes himself. This creates an individual gift.
Say thank you personally.
A birthday is a great way to thank a colleague for their commitment and support. For example, shoot a little video where everyone says thank you in a few words. Another option is to design a PowerPoint presentation. Each of the colleagues creates a slide and uses it to express why the birthday child is an important part of the team. This can then be printed out and bound. Such a gesture shows the birthday child how important it is to their colleagues.