When you start your business, your main goal and priority is, to keep costs down. Probably most of them will be spent on the greatest needs, rather than on seemingly unnecessary expenses.
Some entrepreneurs may believe that HR specialists or the HR department is a luxury and not necessarily the most necessary expense at the beginning of the company's development. Nothing could be further from the truth, HR can help you get straight to a higher level of business, help you implement important policies in the workplace, and avoid legal trouble. Instead of solving problems with employees, you can focus on growing your business and acquiring customers. If you cannot afford to hire an HR specialist, outsourcing is a good alternative. Nevertheless, it is recommended to hire a person who will manage your human resources and HR department from the moment you want to hire the first person in your company.
Features of an ideal HR specialist in the modern labor market
Have you ever wondered what competencies an ideal HR specialist should have? A person who will be responsible for all recruitment and personnel processes in the company? It is worth taking a closer look at this topic.
A few years ago, the role of the HR Department and the specialists employed in it was limited only to the legal and financial service of employees (i.e. fulfilling HR and payroll obligations and other formalities imposed on the employer by the Labor Code). Over time, the development of companies and their gaining awareness related to the area of ​​human resources, the role of the Human Resources Department (now more commonly referred to as the HR Department) systematically expanded, acquiring a new meaning. HR was discovered and appreciated by employers who finally started to treat the employee subjectively, recognizing him as the company's capital, which must be taken care of and invested in.
Who is HR?
To put it simply, it is all activities aimed at satisfying the individual needs of an employee (which should guarantee their greater efficiency and a positive impact on the implementation of the company's strategy and goals, and even its development).
Thus, human resource management in this dimension will mainly include:
- implementation of professional recruitment processes
- planning and conducting trainings
- developing an employee motivation system
- competence and efficiency assessment
- creating career paths.
What competencies should an ideal HR specialist have?
HR specialist is a person who deals with the most valuable capital of the company, i.e. the people employed there. Therefore, in addition to the knowledge of the formal aspects of the company's operation, the applicable regulations and procedures, and the knowledge of its organizational culture, or rules strictly related to human resource management in the company, it should also have certain specific competences.
Before I present them, however, let's remember that the effectiveness of an HR specialist does not depend only on the knowledge, acquired education, or professional skills, but above all on whether and how he can use his potential in the business area.
We identified 6 areas of competence that modern HR professionals should have:
1. The ability to strategically consider the HR processes taking place in the company
2. Credibility
3. The ability to create and manage the potential of employees in the context of achieving the set goals of the company
4. Ability to initiate and implement changes
5. Innovation in thinking and acting in the professional area
6. Ability to use modern technologies in performing HR tasks.
Translating the above into practice, it can be safely said that the ideal HR specialist has a well-established knowledge of business processes, understands their context and changes taking place in this area on the market, and, importantly, can adapt to them in his work. It is a person who can analyze the interests and understand the expectations of individual people, groups, or institutions whose activity may affect the success or failure of the enterprise and translate them into appropriate personnel strategies (regardless of whether it is the company's owner, employees, customers or also influential institutions).
It is also a reliable and trustworthy person who skillfully (in a diplomatic and balanced manner) supports the company's business processes in the context of its resources. He has highly developed intellectual and interpersonal skills, thanks to which he can analyze the potential of employees, define their capabilities and monitor their behavior. As a consequence, to present them with a project of changes in the area of ​​competences and talents owned by the company's employees that is beneficial - both for the individual and the enterprise - (e.g. a training project or a proposal to reshuffle employees between departments). It should therefore be borne in mind that a good HR specialist initiates and supports changes at the individual, team, and institutional level, as well as at the level of activities. Thanks to this, he becomes not only an employee of a given company, but also its business partner, whose activities have a great impact on the company's success.
Moreover, an ideal HR specialist will also be characterized by an innovative approach to his duties. What I mean here is the search for new ways of implementing HR practices and the skillful use of newly learned techniques in your professional activity - which is undoubtedly intended to be an added value in the process of achieving the company's business goals.
With the good of the company in mind, the Human Resources Specialist will always try to be up to date with HR news and monitor global trends in such areas as:
- human capital - e.g. acquiring talents and developing the competences of employees and thus the entire organization
- performance management - e.g. periodic appraisal systems, remuneration tunnels, incentive systems
- organization and management of human resources - e.g. creating work teams, organizing the principles of teamwork, consolidating the company's values ​​and mission in the context of joint achievement of goals
- communication - internal and external, e.g. building the image of the desired employer (Employee Branding) on ​​the personnel marketing market
Thanks to this, he will develop the ability to analyze, verify, and optimize human resources management standards in the company to perfection.
What other features should characterize a contemporary HR Specialist?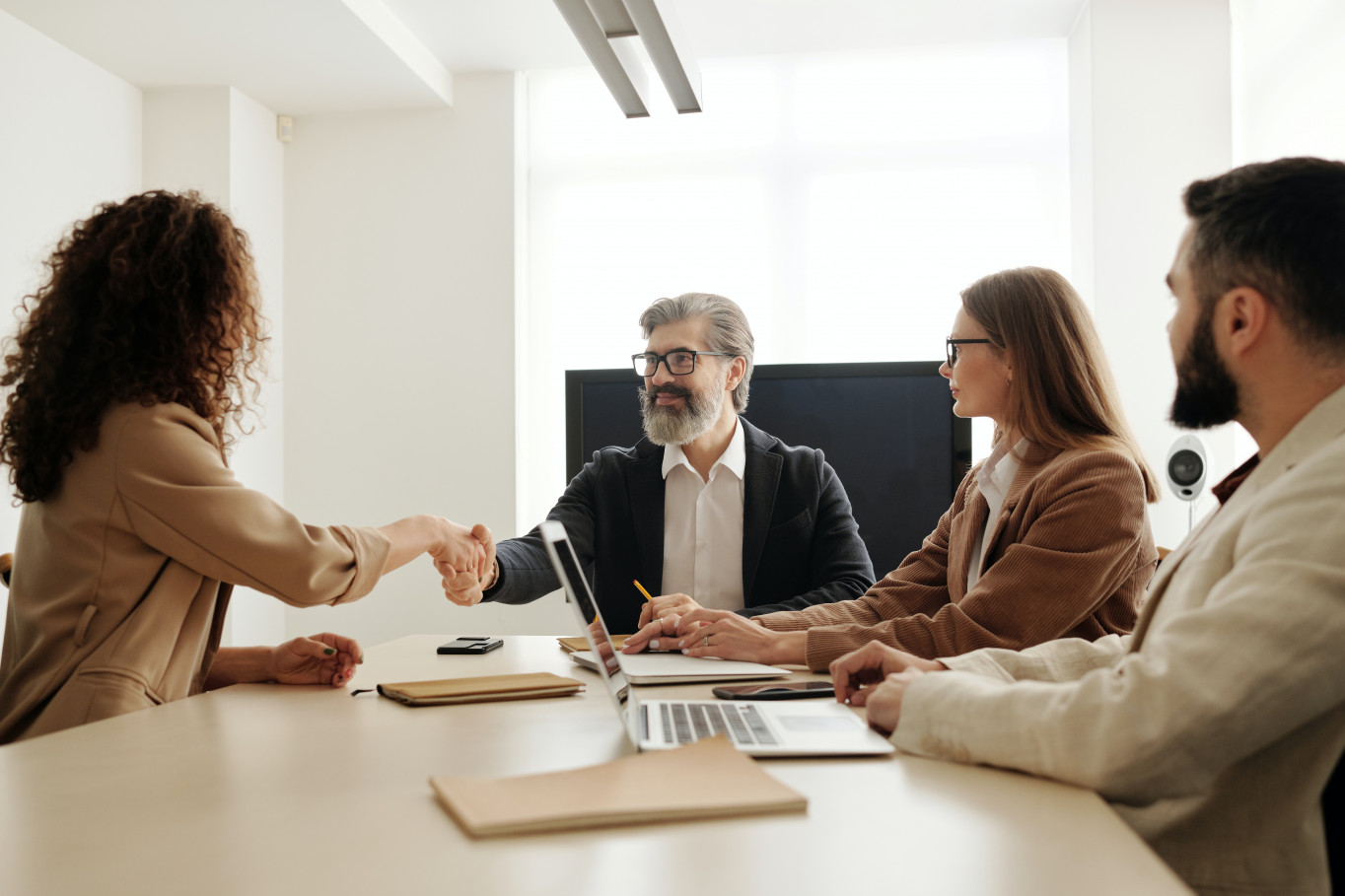 Certainly, such a person should be a good listener and observer - that is, have highly developed interpersonal and communication skills. Also, in the above-mentioned position, someone who is characterized by:
- ​​openness to people and the ability to assertively respond to their behavior, empathy, and interest in people throughout the entire spectrum of their functioning throughout life, in particular their relationship with the environment, especially professional ( i.e. the need to constantly explore knowledge in such areas as: sociology, psychology, management)
- a charismatic personality, able to influence others and motivate them to specific actions; easy expression in speech and writing
- conscientiousness and systematic action as well as effectiveness in carrying out assigned duties and resistance to stress
- organizational skills and the ability to work both in a group and an individual position
- the ability to listen, distinguish the importance of phenomena and make the right decisions, and the ability to making an objective assessment of facts and people related to them
- the ability to think analytically and forward-looking, which are necessary in the process of selecting job candidates or in developing the company's personnel strategies (in this case, creativity and flexibility of thinking will also be useful).
- the ability to speak in public, high personal culture and the so-called shows in business contacts, as well as the ability to use basic office equipment and computer programs;
- the ability to prepare and carry out presentations and knowledge of foreign languages ​​- necessary when working with foreign business partners.
If you're still not convinced you need HR, here are some of the top reasons why you should consider it. A good HR specialist will take care of all organizational aspects related to the functioning of your company for you.
1. Employment contract
A basic document specifying the hours and place of work, remuneration, amount of leave, general obligations, and what you require from the employee.
A properly drafted employment contract protects you against legal complications. Unfortunately, templates downloaded from the Internet or from friends who also run a business will not fulfill their tasks because they are not suited to your needs.
2. Employee Handbook - Work Regulations
An HR specialist will help you create work regulations that are necessary in every company. The regulations make employees aware of what the employer expects from them. For example, the Employee Handbook should detail the sickness reporting policy or the procedures for sick leave so that employees know what they need to do to get sick leave. Other issues to consider include holiday entitlements, parental leave entitlements, and information on how disciplinary issues are handled.
3. Training for employees
With a lot of things in business that require your attention, employee training or the annual evaluation of their work may be less important. Don't follow this wrong path. Employees are your greatest capital and they generate your profits. Make sure your employees are satisfied with their work, have enough incentives, and are making progress. Lack of development and training opportunities may be a reason why employees quit their jobs. To maintain good quality employees, it is worth investing in them. If you don't do it, I guarantee someone else will. An HR specialist will help you retain employees and make them satisfied.
4. Complaints and conclusions
If your employees make grievances or complaints, they must be dealt with immediately. As a business owner, you may not have time to deal with office policy and this is where an HR specialist can help. If a serious complaint has been filed by your employee, the HR person will know very well what to do to prevent the case from going to the Labor Tribunal, but rather quickly and efficiently resolved. Moreover, often employees do not want to discuss potential problems with the business owner, but may open up to an independent person from the staff.
7. Hiring and firing
An HR specialist will help you hire and retain talent. Having a good, reliable team is essential to your business growth and success. It can be time-consuming to find and hire the right employee, so it's good to have someone to do it for you. On the other hand, the dismissal of an employee is often a delicate matter that must be properly addressed. An HR specialist will provide you with valuable advice on how to carry out such a process correctly and avoid legal complications.
7. Company reputation
If a company hires employees without an employment contract or work regulations, sooner or later it will encounter people who may be very dissatisfied with this fact. In the age of the Internet, it is enough to add an opinion about the company on Google, Facebook, or Glassdoor to effectively scare both customers and good employees. Is it worth devoting many hours of work to building a brand and acquiring customers, and then damage the company's reputation by not having a contract with an employee?
8. Overwork
It is well known that small and medium business owners have many faces. They are accountants, psychologists, marketing specialists, salespeople, and these are just a few of the roles they play - all to be successful. Keeping your finger on the pulse of everything is demanding and can make it difficult to maintain relationships with employees. Moreover, it can distract you from what is most important - the development of your business. Therefore, it is worth considering whether you need a permanent HR specialist or a consultant in your company who will provide support when you need it.