Open Settings=>Time-off Settings
Advanced Settings
All Time-Off requests will be sent to the direct managers.
If you want to add additional persons to email notification, add it in Advanced Settings Tab:

Types
Create time-off types: medical leave, vacation, unpaid time-off, maternity leave etc.
If you want to auto approve some types(like vacation), mark it in pop up: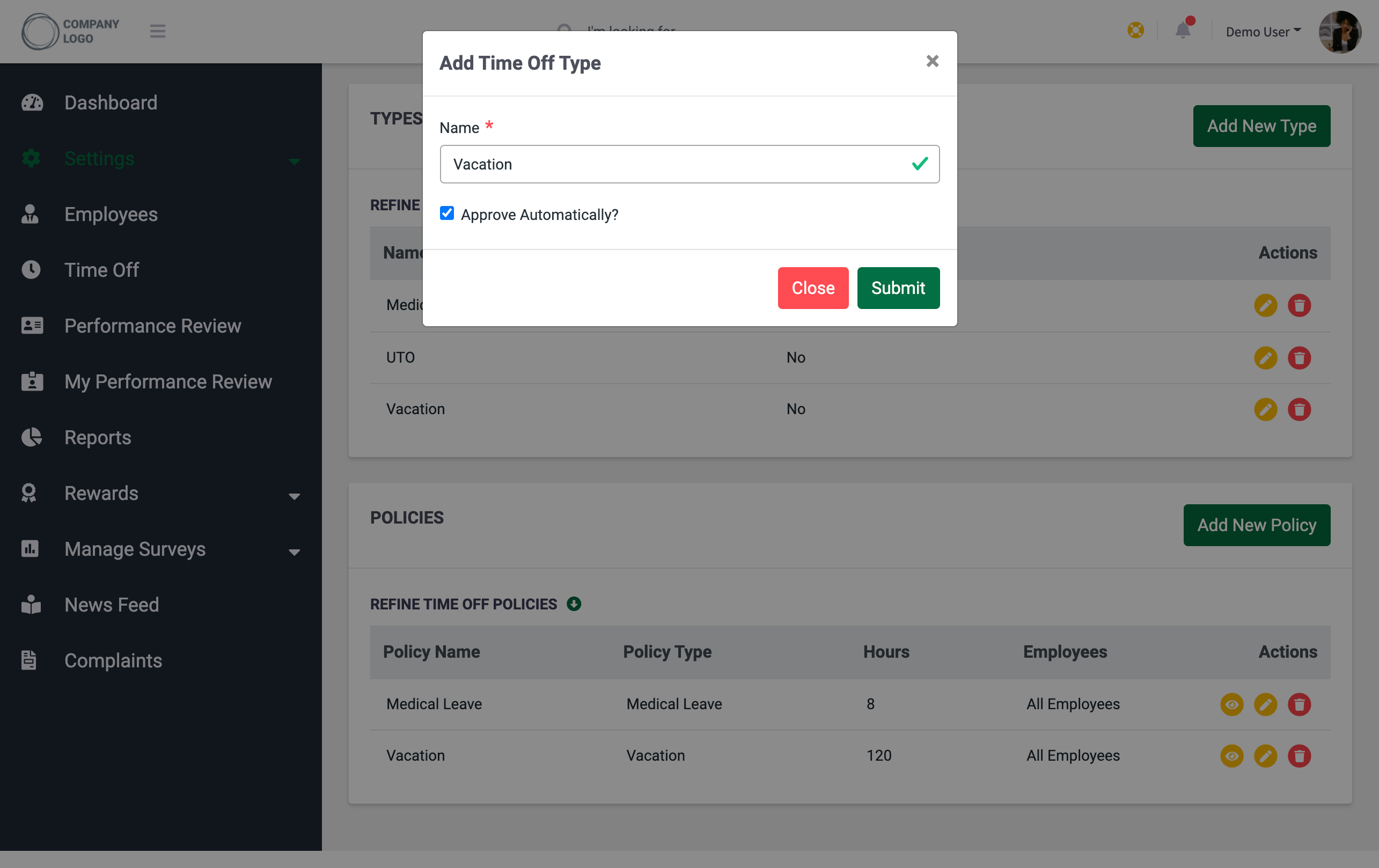 It means that all request for this type will be approved automatically and employee don't need to wait for manager's approval.
If you uncheck it, manager needs to approve or reject request manually.
Policies
Create new rule: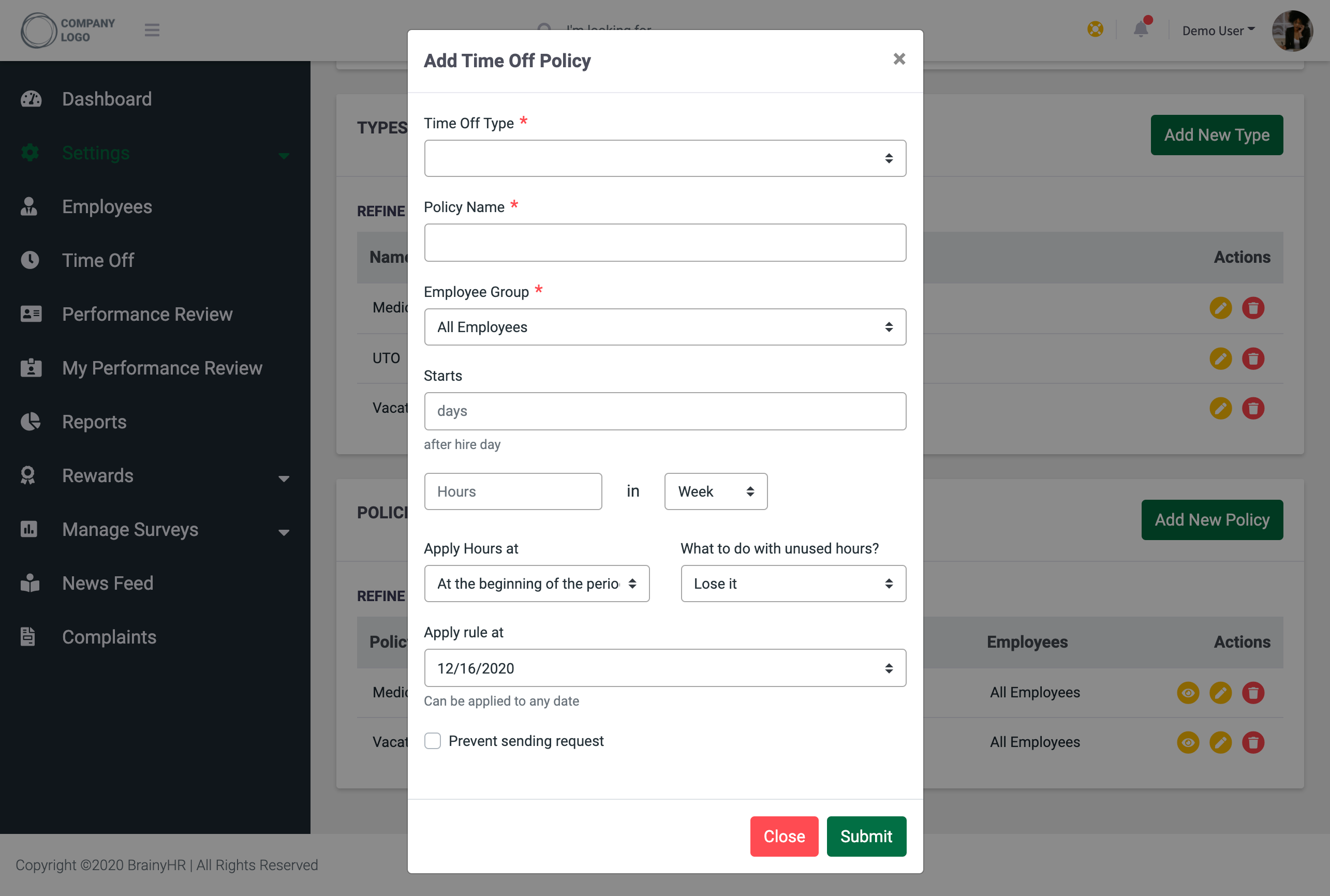 Choose a type (from prev step).
Give the name.
Choose an employees group:
​all employees - will be applied to whole company.
office - will be applied to some offices.
department - will be applied to certain department only.
Example:
You have an international team - one office in USA, one office in Ukraine.
USA Vacation - 2 weeks, UA vacation -3 weeks.
So you need to create 2 policies - one from USA office (80 hours policy), second one for UA office (120 hours policy).
Specify what to do with unused hours - lose or move to next period.
Prevent sending a request: you can set minimum days before sending a request.
For example vacation request can't be sent right before vacation.
Example:
minimum 7 days before sending a request: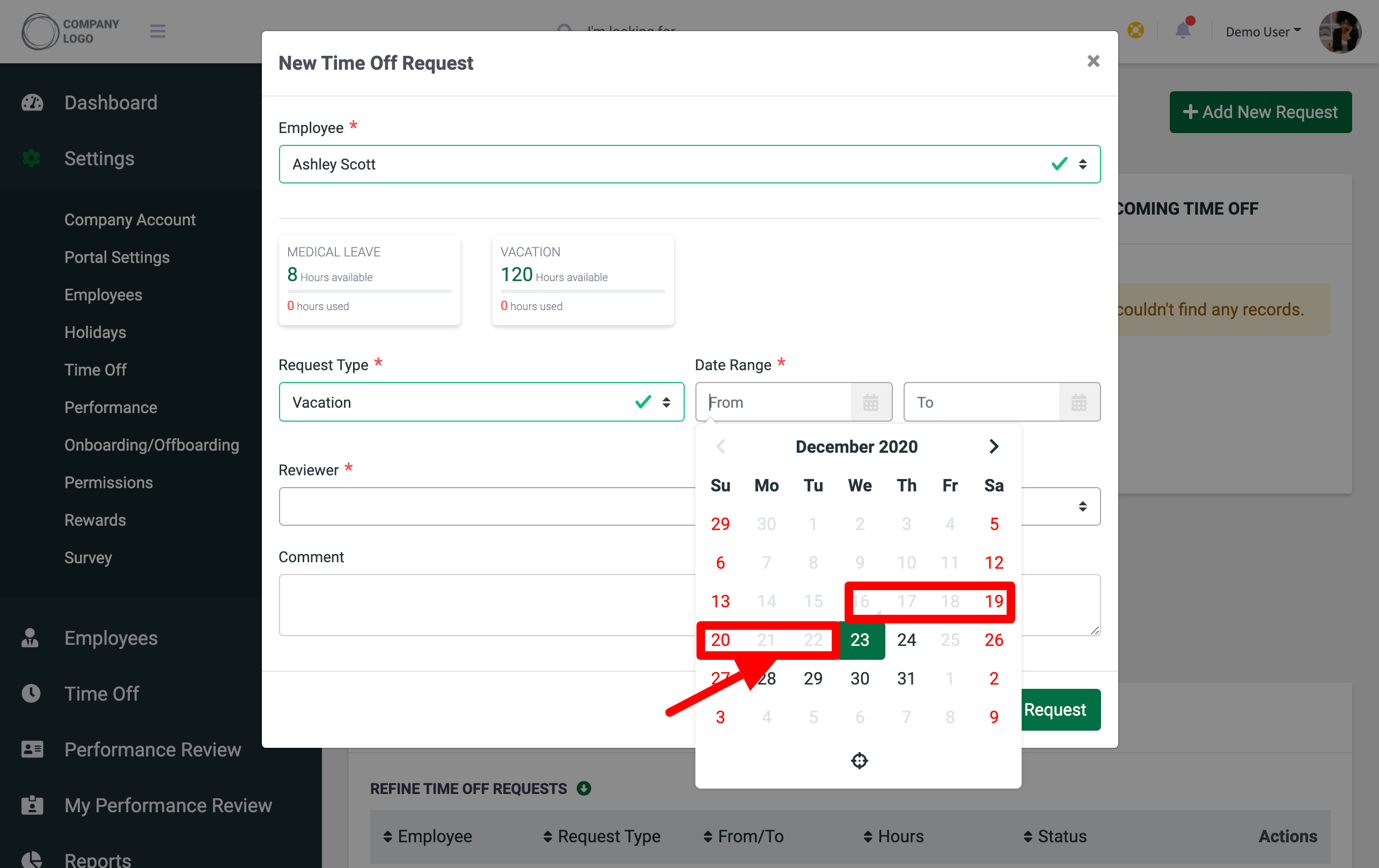 7 days are blocked in request so user can't request it for tomorrow.