If self-assesment is enabled employee will see it in 2 sections:
Performance review page:

And dashboard widget:

Also performance review reminder email will be send to employee.
Employee needs to click on green icon and Performance review form will be shown.
Here is how it looks (based on settings)
General:
General information is shown here: Employee name, supervisor name, performance review date.

Core Values: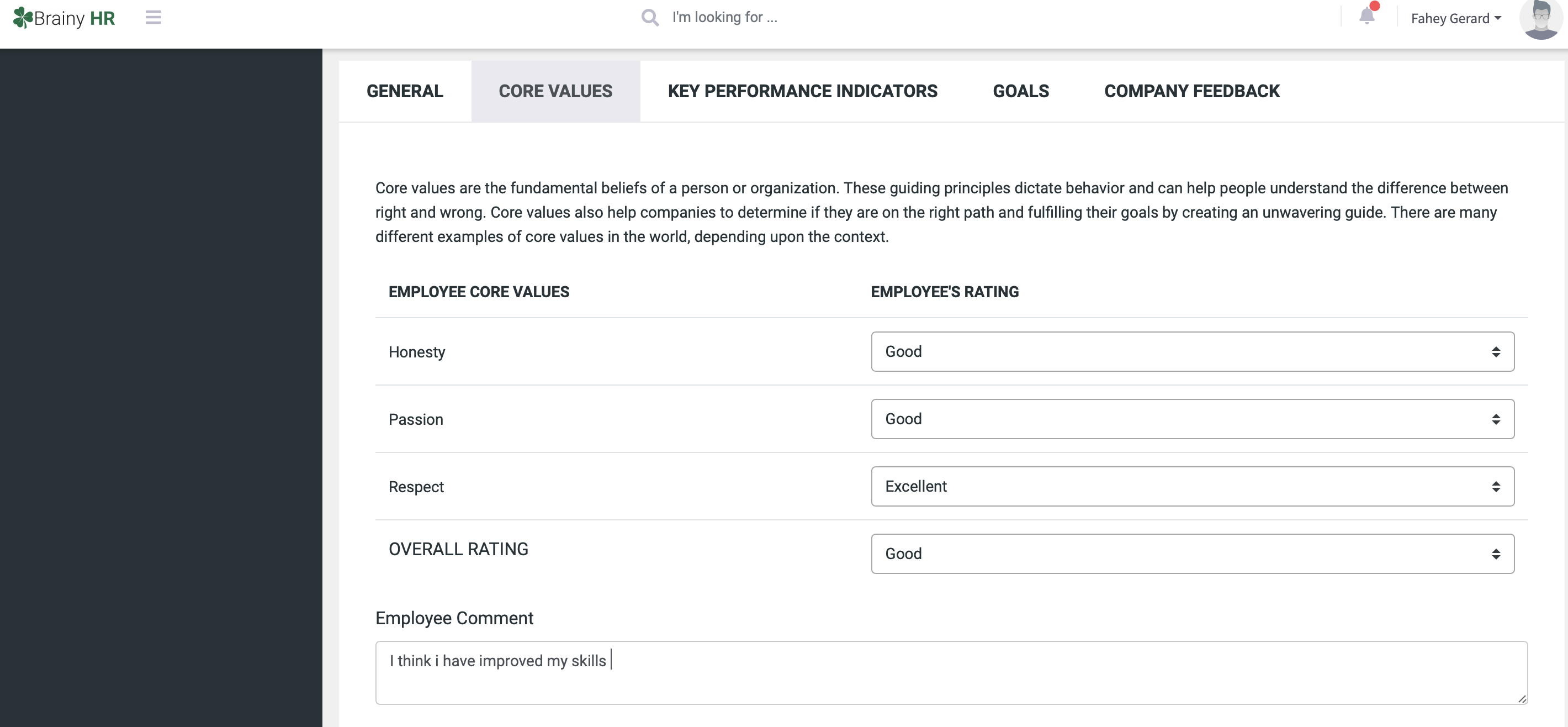 KPIs: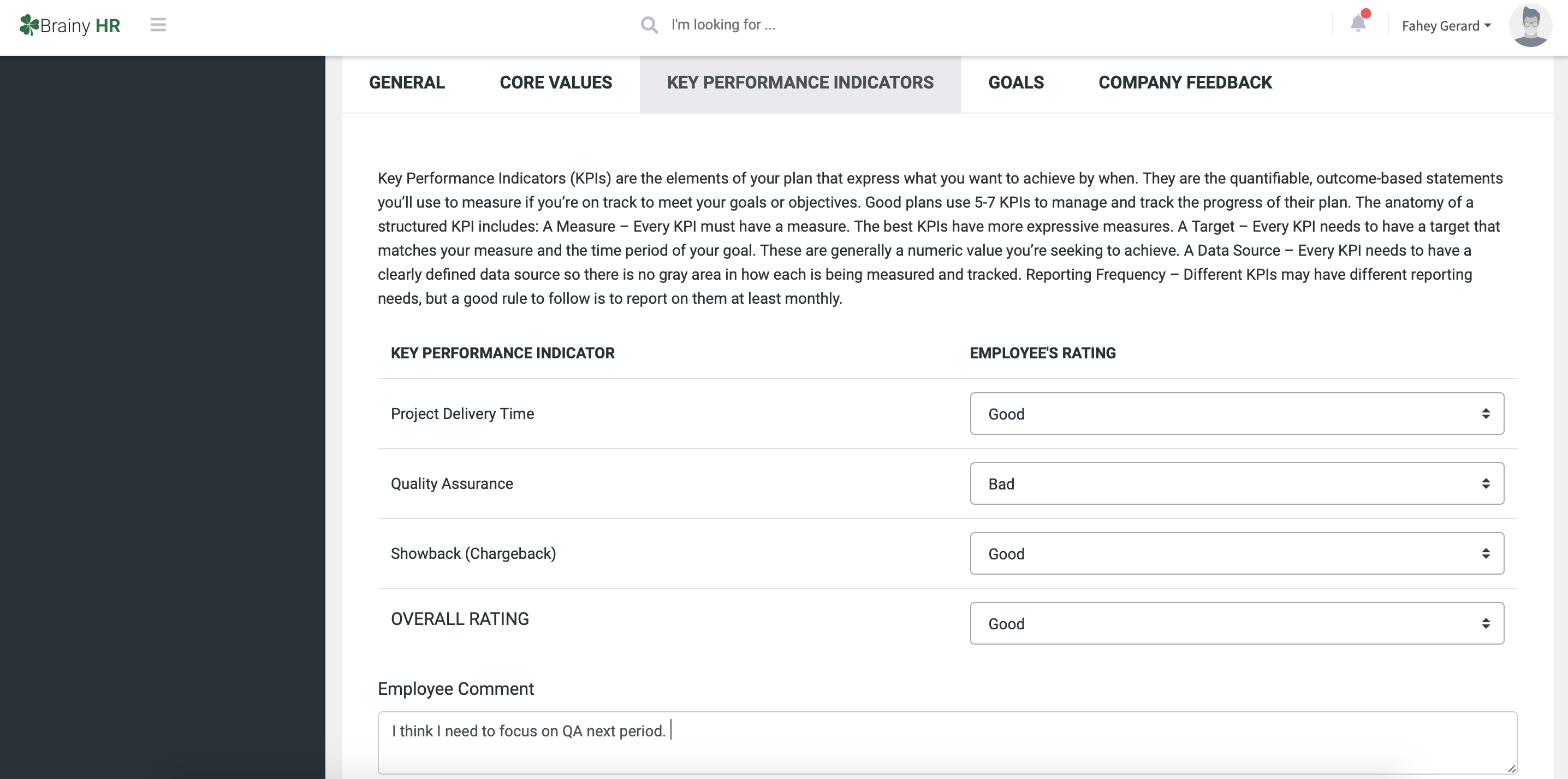 Goals: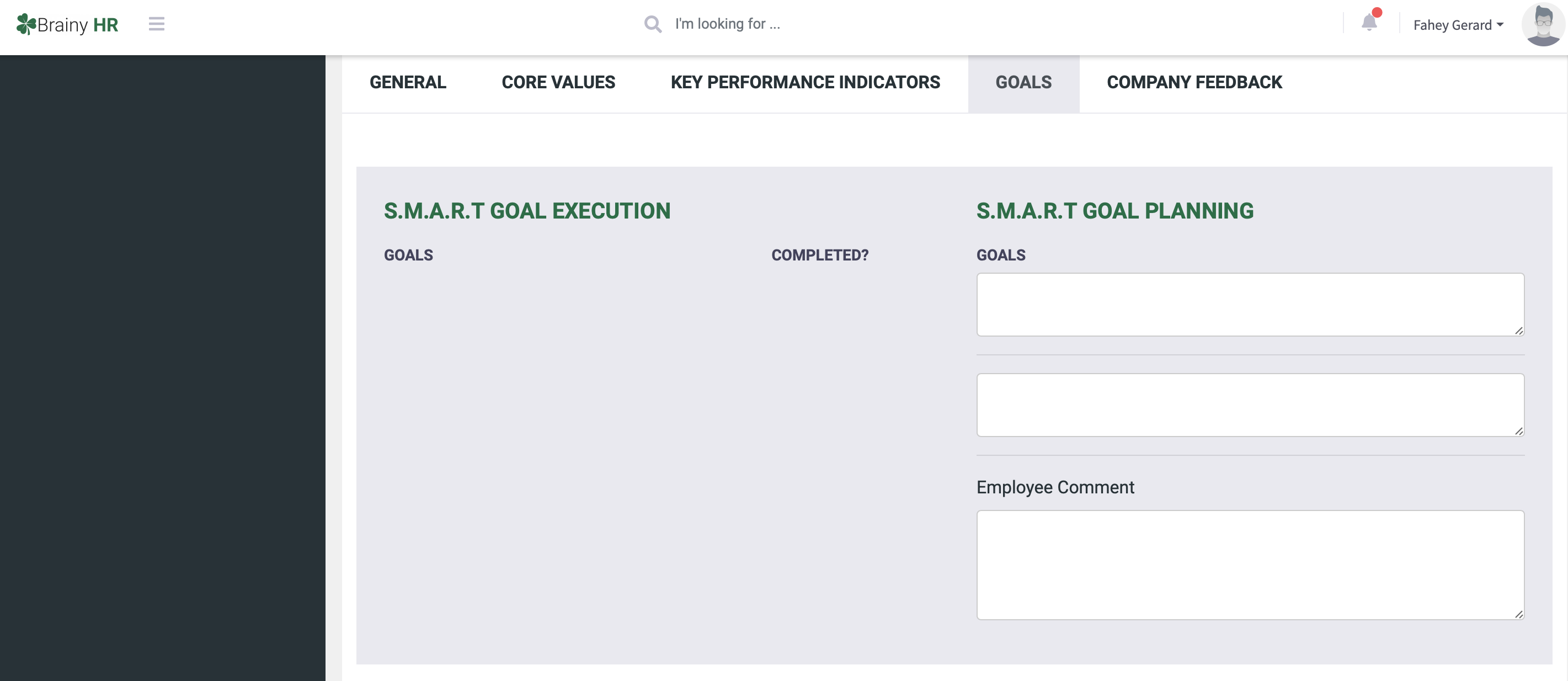 Company Feedback: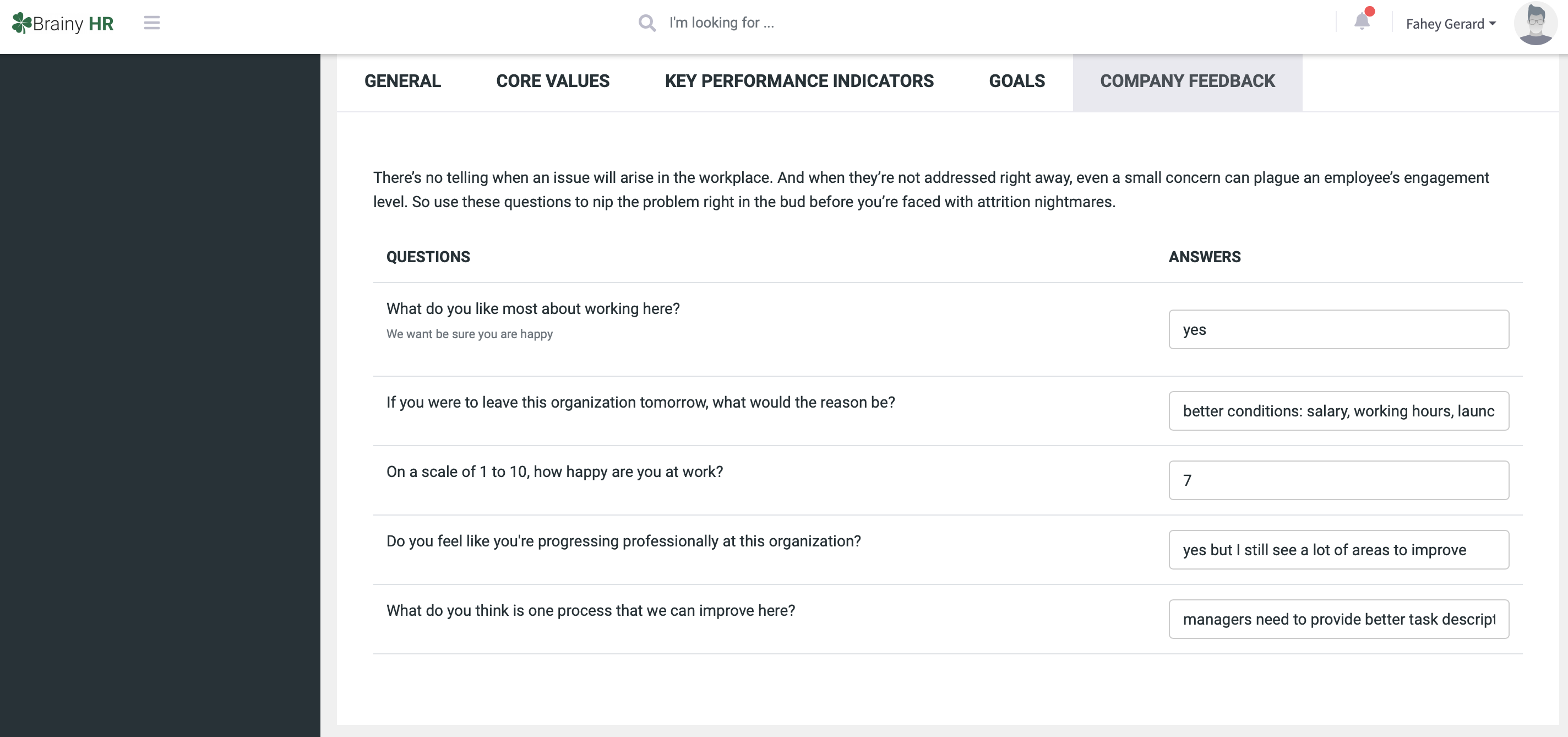 Final assesment:
Once all information is filled employee can start final assessment. Employee can add any important information, final thoughts etc.

Save and continue button allows employee to edit this form in future (before performance review). Status will be changed from pending to in progress.
If employee clicks on complete button, performance review status will be changed to completed and manager will see a notification that employee completed PR.