Settings=>Employee Settings => Complaints tab.

You can allow employees to file a complaint.
If this option is enabled, every employee will have a button in their portal.

So anytime employee can file an anonymous complaint.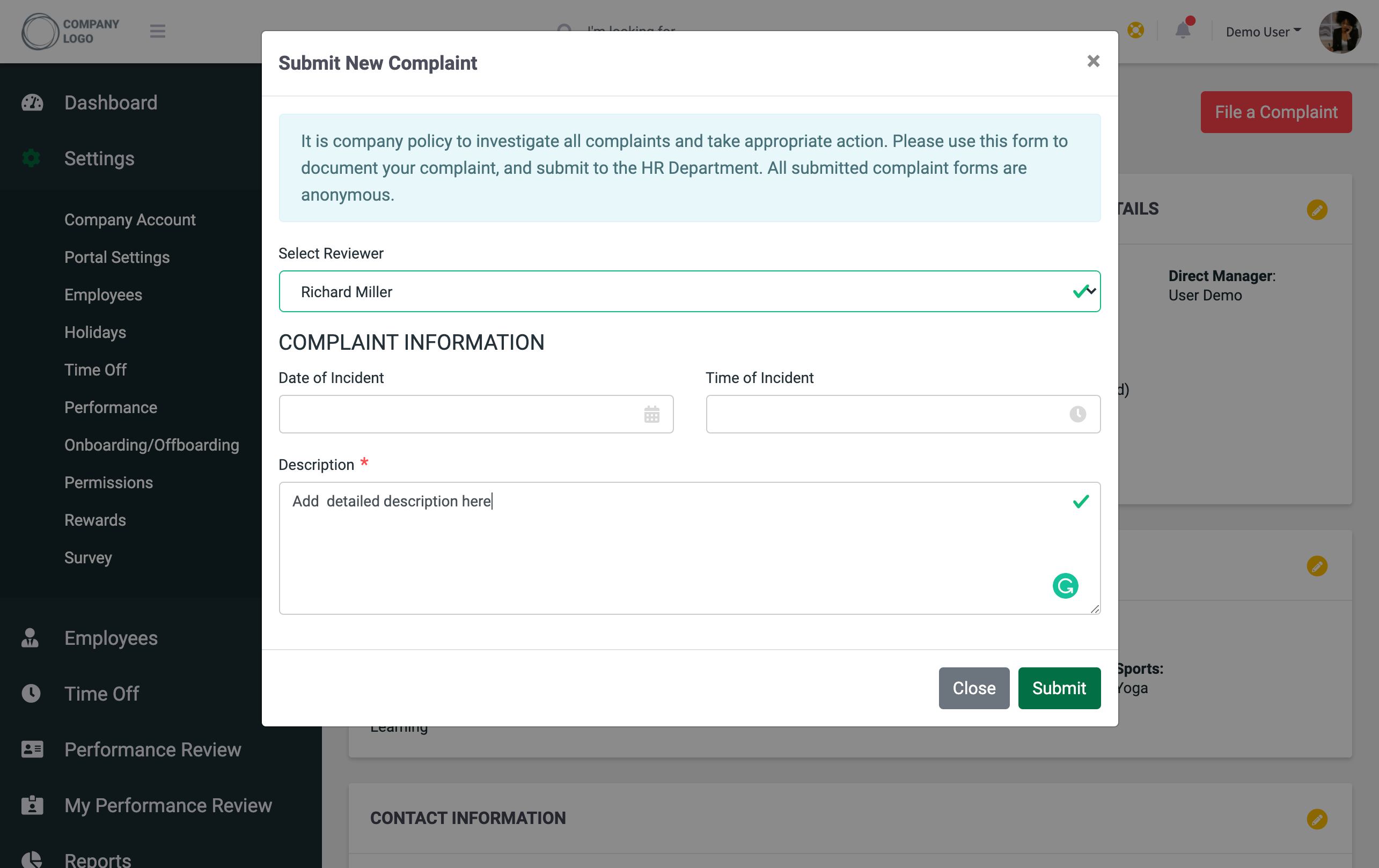 All complaints are saved in one place - Complaints page.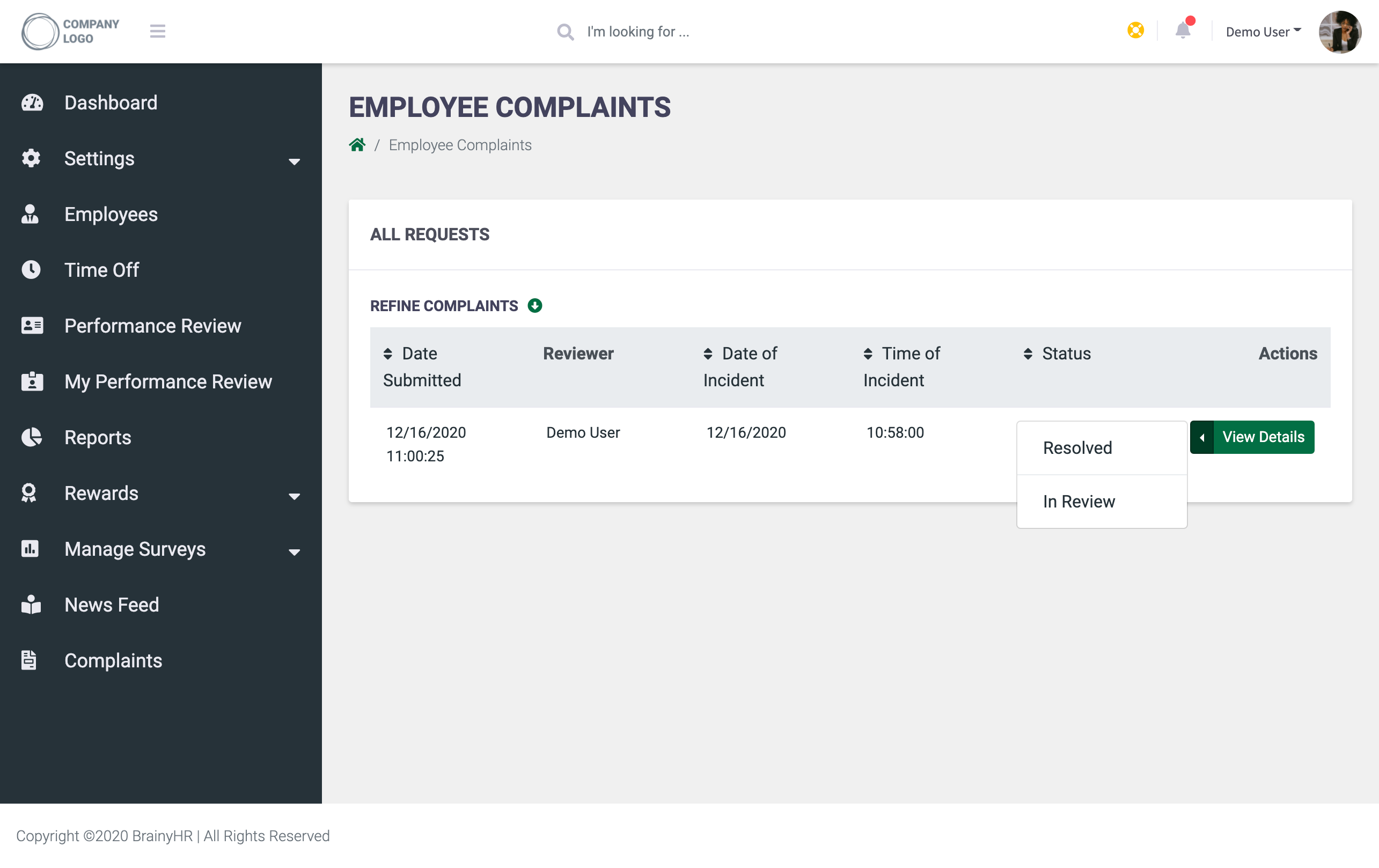 Only managers with correct permissions and company owner have an access to this page.
Complaints can't be removed.
Managers can only view the details and change status to "in Review" or "Resolved".