News Feed is enabled by default.
Open news tab in the left navigation.
Click on Add news button in the top right corner.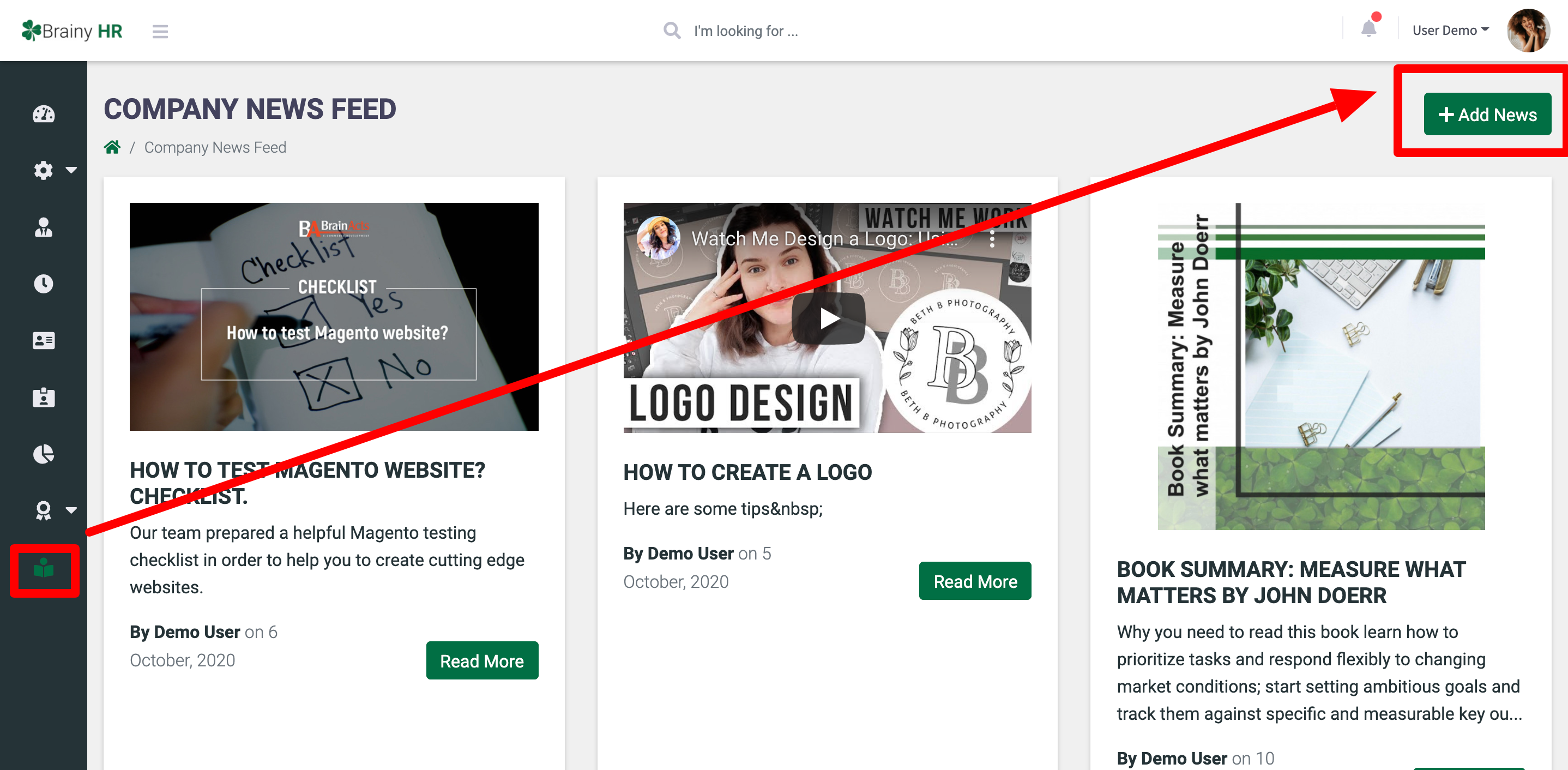 In the new window you can add new information:
Add post title.
Add content.
Add a preview image, youtube video, or upload your own.
Note: if you want to upload video file, make sure it is less than 15 MB.
You can also pin the news to the top so everyone is aware of some changes.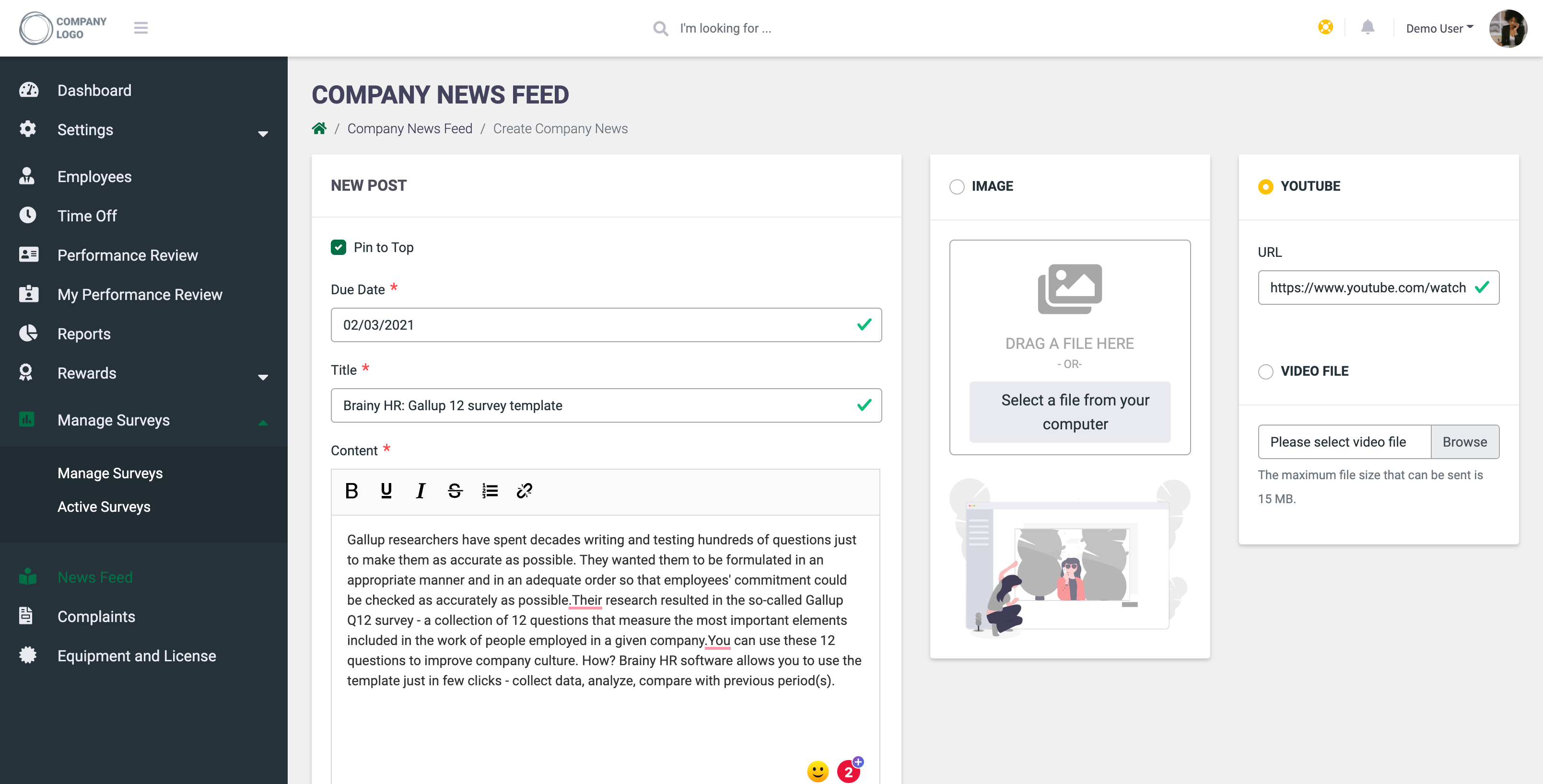 Save your post.