News Feed is enabled by default.
Open news tab in the left navigation.
Click on Add news button in the top right corner.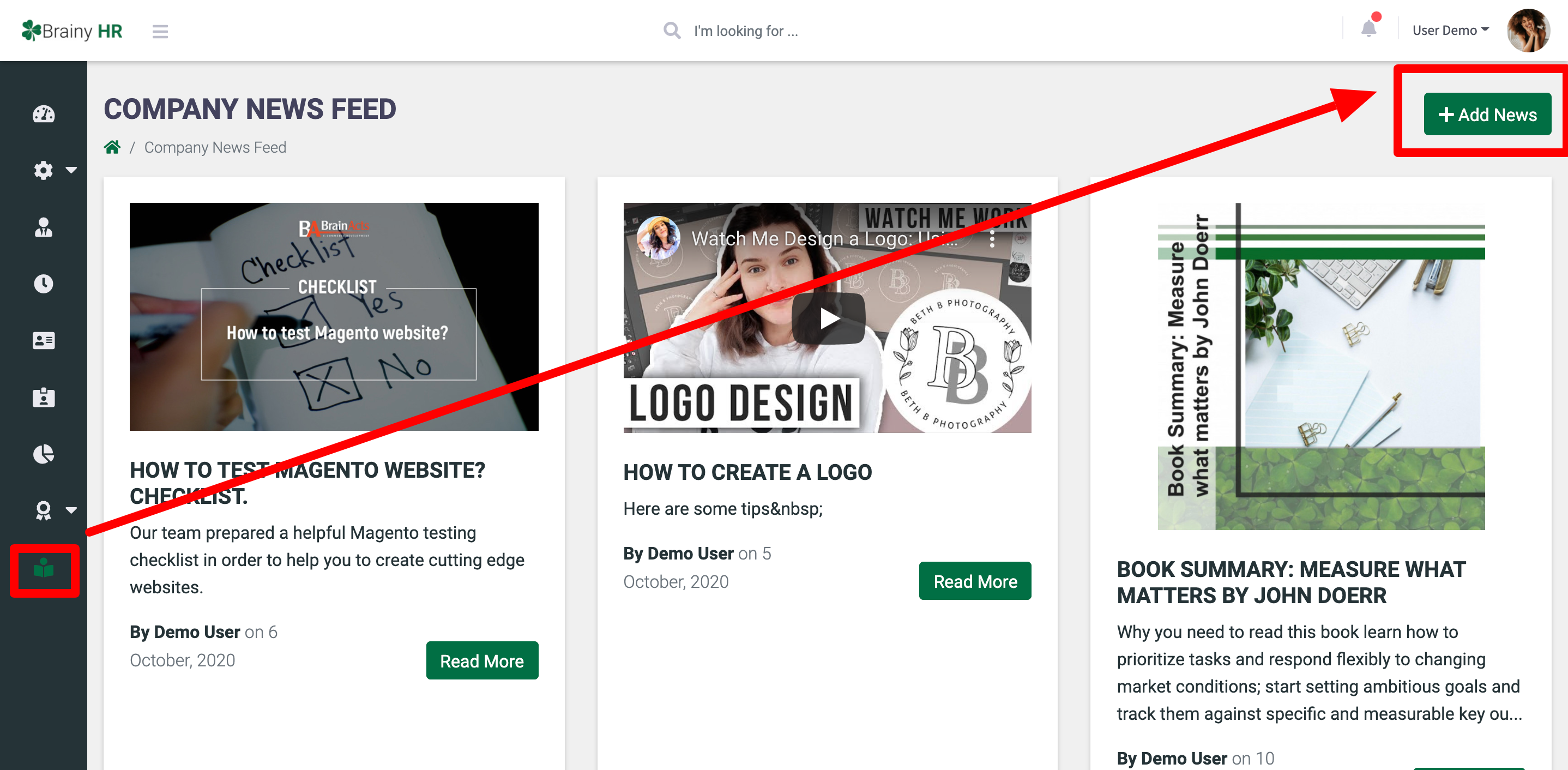 In new window you can add new information:
Add port title.
Add content.
Add a preview image or youtube video.
Now system supports only youtube video. If you need to improve this finctionality - contact us.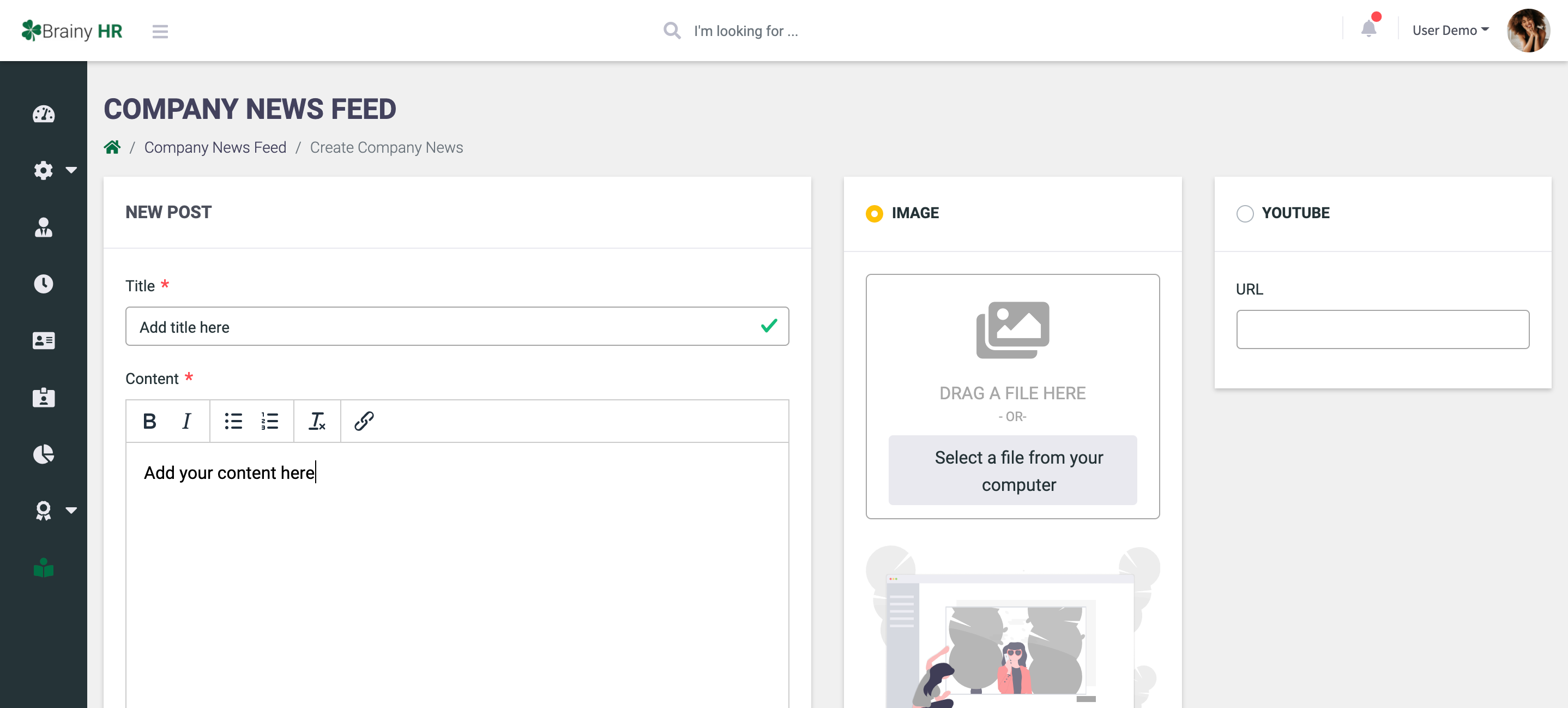 Save your post.