Open Settings=>Portal settings.
In the Theme Settings tab you can change primary system color and hover color. Click on the color you want to change.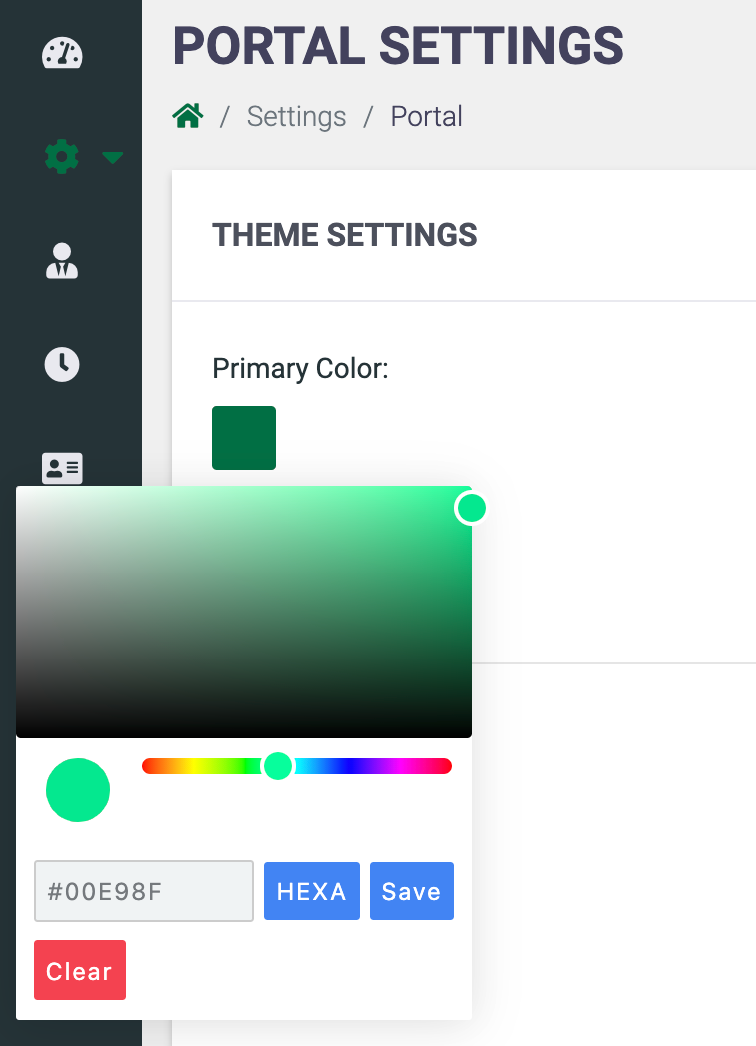 You can use colorpicker to choose the color or add hex (if you know the brands color). Save changes in the pop up or clear if you don't want to change it.
Click on the Update Setting button in the bottom right corner.
Buttons, icons, links will be changed.